2022 is destined to be an exceptional year. The pandemic in Shanghai has put a halt on everyone's life, forcing people to stay at home. The Stepping Stones team successfully transferred all programs to online mode in March. Throughout April, we worked hard on refining the programs in order to raise course quality and improve the student experience.
---
Shanghai English Teaching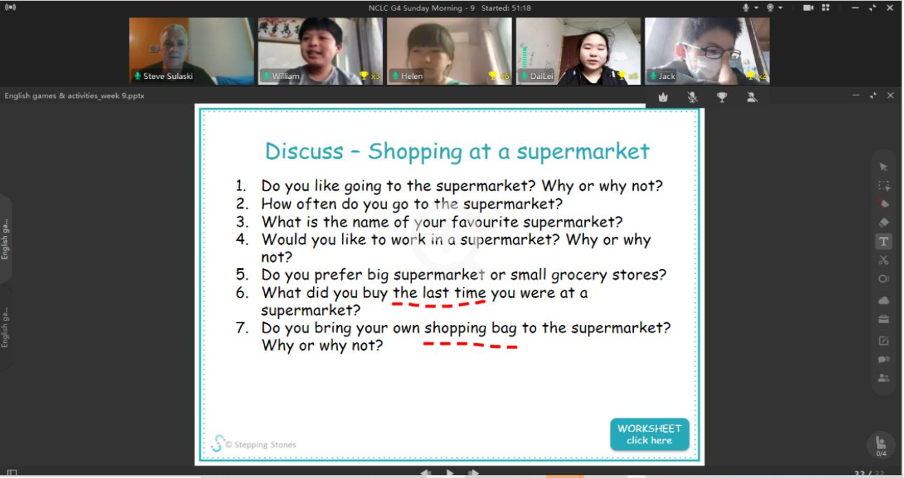 Major Progress
No. of Volunteers: 53
No. of Lessons: 238
No. of Students: 355
No. of Teaching Sites: 12
Program Highlights
The program ran smoothly. A total of 7 colleagues observed 16 classes, communicated with the volunteers, and gave one-on-one feedback.
Challenges & Plans
Due to the lockdown, everything needed to be done online, which was challenging for all the students and volunteers.
To end the spring semester in early June to mid-June, and start to schedule and make plans for summer offline courses.
---
Home Classroom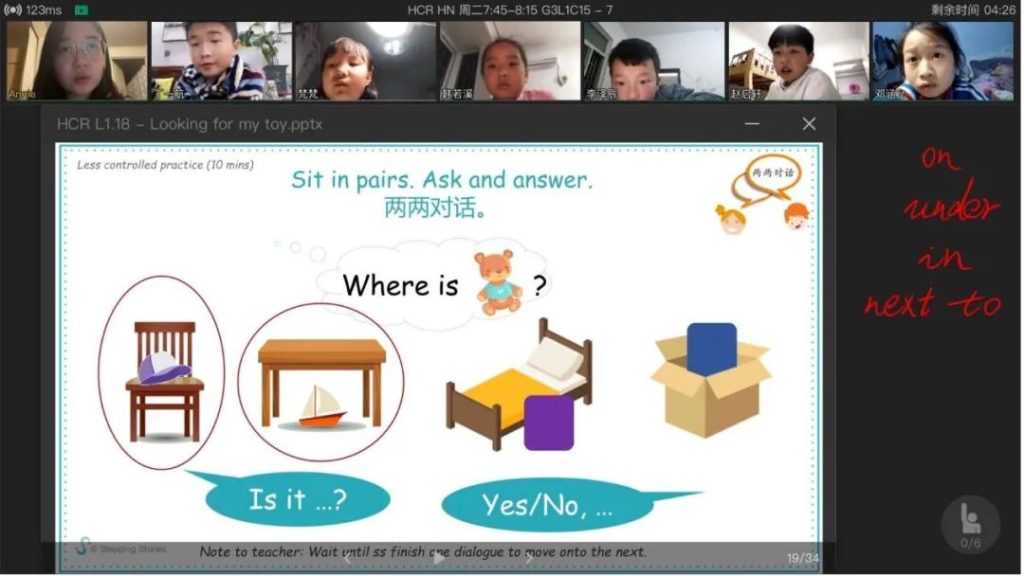 Major Progress
No. of Volunteers: 152
No. of Lessons: 112
No. of Students: 533
No. of Teaching Sites: 12 schools in Xin'gan County, Jiangxi Province; 25 schools in Henan through partner Shanghai Sunrise Library; 5 schools in Zhejiang Jiaxing through partner Shixingzhe.
Program Highlights
By collecting feedback from volunteers, we got familiar with the class environment, and followed up and dealt with the problems.
The new version of the Level One lesson plan received great feedback. To enrich students' learning experience, we added a new film dubbing course this month.
We added phonics videos to the "Learning Resources" tab of Stepping Stones' official WeChat account, to facilitate students' self-study.
Challenges & Plans
The newly added film dubbing course was challenging for students who hadn't done dubbing before. We will adjust the course at the end of the semester based on students' reactions and feedback from volunteers.
To communicate with the teachers and volunteers from the proposed sites of summer camp regarding the implementation of the summer program.
To integrate phonics videos into the curriculum so that future volunteers can teach students to learn phonics before the semester starts.
---
School Videolink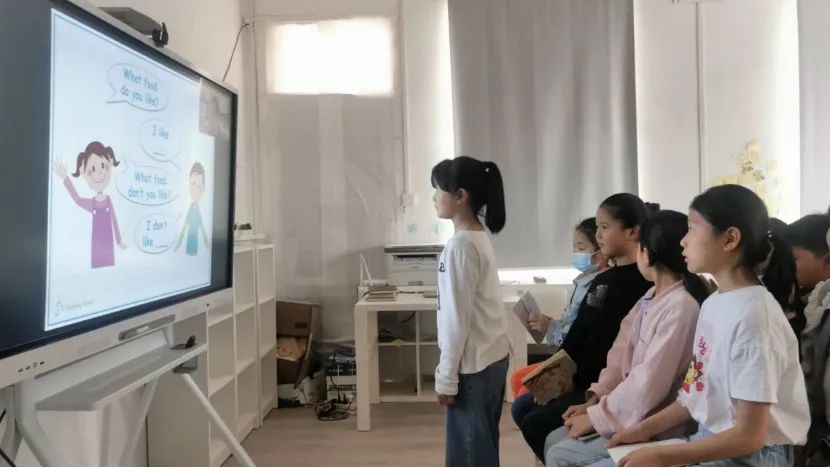 Major Progress
No. of Volunteers: 47
No. of Lessons: 86
No. of Students: 1150
No. of Teaching Sites: 14
Program Highlights
The spring semester ran smoothly. Throughout this semester, classroom participation steadily increased in Yongbuluo Primary School and Xinglin Primary School in Yunnan, as compared to the previous semester. Students actively raised their hands to answer questions.
Challenges & Plans
To recruit and train volunteers for a school in Yunnan.
---
Stepping Up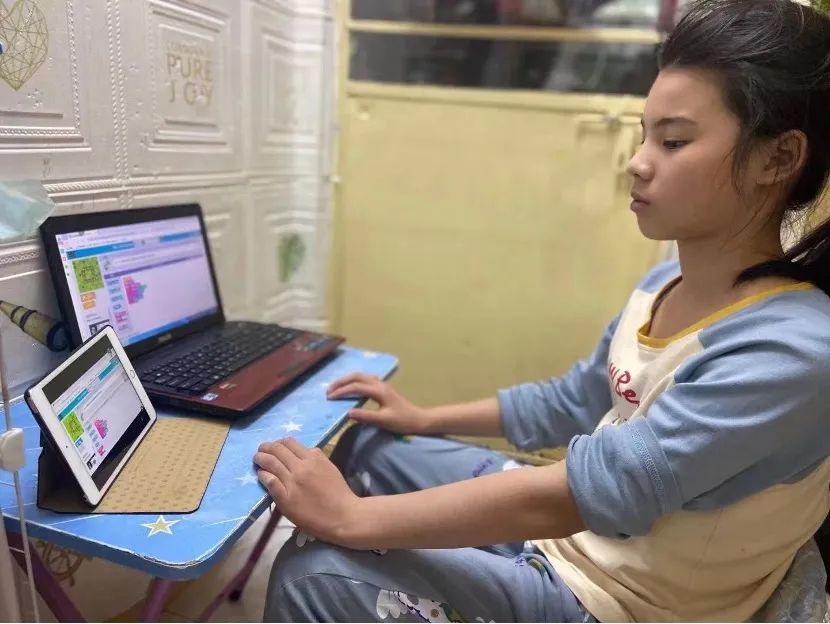 Major Progress
No. of Volunteers: 87
No. of Lessons: 120
No. of Students: 217
No. of Teaching Sites: 27
Program Highlights
The biggest achievement of this month was to increase the number of online courses significantly compared with the previous month.
We recruited and trained more volunteers. We worked with volunteers from PwC to prepare more interesting online coding courses for next month's small classes.
Challenges & Plans
To further improve class quality and student engagement while maintaining a steady number of online classes. The standardization of online courses is an important goal that we need to keep working towards. We hope to stimulate the creativity of volunteers, as well as cultivate the students' enthusiasm to learn, especially younger students in remote areas.