Monthly Donation
If you are willing to become our monthly donor, please scan the QR code below. One-off donations are also possible.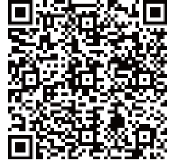 Your small caring action may change children's lives.
To learn more about Stepping Stones Monthly Donation Project, please click here.
Other Donation Methods
Stepping Stones is dependent on the generosity of donors to sustain our projects. Please e-mail outreach@steppingstoneschina.net if you would like to explore other ways to donate.

Thank you for your support!