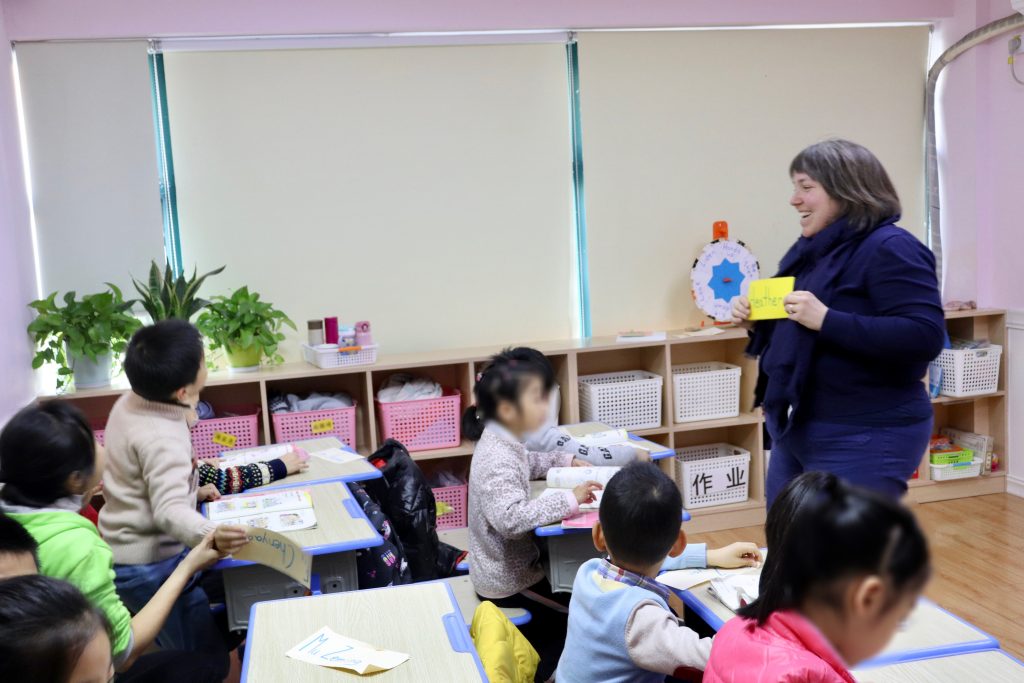 In the autumn term of 2019, we were excited to start a new endeavour, to teach English to primary-aged children at a school for autistic children in Hongqiao, Shanghai. The specific objectives of this program are to increase these students' interest and confidence in learning English through the design and delivery of fun lessons tailored to them, and to improve their chances of entering a regular primary school in the future.
---
Get Involved
Teaching English to autistic children
Description: Volunteers are needed to teach fun English lessons weekly to three classes of autistic children in Shanghai. Each class has about 8 children, with several classroom helpers to assist.
Time commitment: A minimum commitment of 8 weeks; longer term commitment preferred. Volunteers are expected to commit to 3-4 hours per week (including commute and/or lesson preparation time).
Requirements: Volunteers need to have at least four years of professional teaching experience. Special Needs / English teaching experience will be an advantage, but not essential. Speaking English well and confidently (native-level English NOT required). A high degree of patience, and a strong commitment to teaching special needs children is essential.
Location: Schools for autistic children in Shanghai. Travel may be required, as most of the program sites are not in downtown Shanghai. Please allocate 30 minutes to 1.5-hour travel time depending on your departure point.
Training & support provided by Stepping Stones. Training sessions are about teaching English, lesson planning, classroom management techniques, etc. Training sessions are generally offered in September/October, February and June/July every year.
---
If you are interested in this volunteering opportunity and have the relevant experience, please send your application letter and resume to volunteer@steppingstoneschina.net. Thank you!
---
Other Ways to Get Involved