"When I grow up, I want to be a programmer." ——Sijin Chen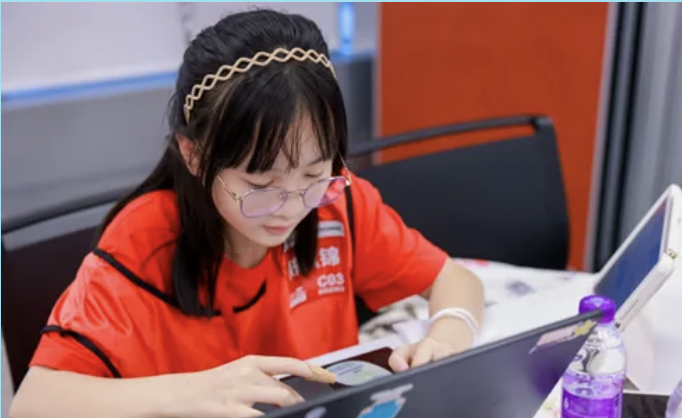 Sijin Chen is a beneficiary of Stepping Stones' Digital Literacy and English Teaching Program. Born in Minhang, she is one of the many children of migrant workers. Despite her strong hunger for knowledge, she struggled with the lack of educational resources in her community, which makes it difficult for her to expand her knowledge beyond the curriculum. Through a series of courses offered by Stepping Stones, Sijin discovered her interests and experienced comprehensive growth.
From Computer Novice to Programming Lover, One Step at a Time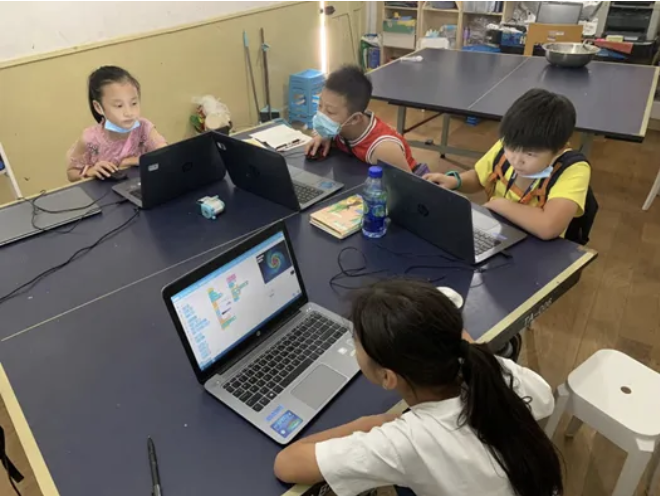 Two years ago, Sijin was just a programming novice. Her school did not have the resources to provide quality digital literacy courses, and due to her family's financial situation, she was also unfamiliar with how to use a computer. It was at this time that Stepping Stones' digital literacy program entered the community center where she studied. With the help of Stepping Stones' teacher Teddy, Sijin started learning basic computer skills, gradually advancing step by step.
After mastering basic computer skills, Sijin continued to follow in Stepping Stones' footprints and started to learn coding with ethusiasm. She found a sense of achievement in learning Scratch and graudally developed her programming mindset because of it. Starting with Scratch, she then explored Autodesk and participated in AI-related competitions in the children's category, where she won multiple awards. Sijin made steady progress on the path of coding and witnessed a wider range of possibilities.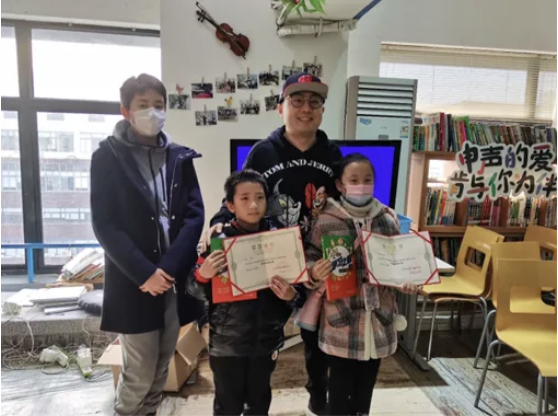 Advancing in Learning, English Opens Doors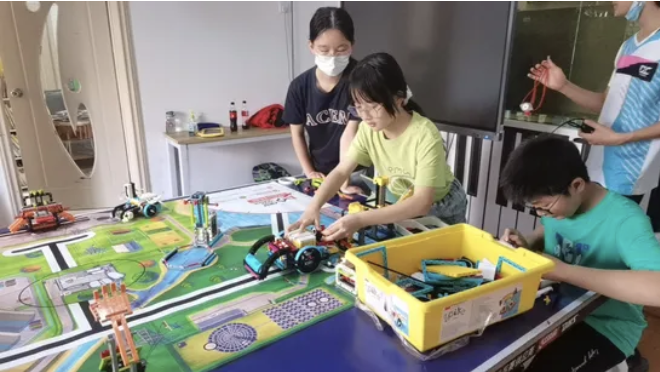 After a period of learning, Sijin found her passion and started to dream of becoming a programmer when she grows up. As she advanced, she realized that her English proficiency was still lacking. To delve deeper in her studies, she needed to learn more. Therefore, in addition to attending digital literarcy courses, she also enrolled in English classes offered by Stepping Stones at the community center. Stepping Stone's curriculum, including phonics and engaging grammer lessons, filled the gaps of Sijin's school curriculum. With the guidance of teaching volunteers, her lack of confidence in English significantly decreased. She gained the courage to seek guidance from Stepping Stones' English teachers and continued to make progress.
After participating in Stepping Stones' English courses, Sijin not only had a solid foundation in English but also dug deeper into programming. She also realized that learning English allows people to truly appreciate the charm of different cultures. Through her English studies, Sijin rooted herself more deeply in the programming world and broadened her horizons.
Harvesting Achievements, Winning First Place in LEGO FLL Regional Competition
As Sijin was about to graduate from elementary school, Stepping Stones secured the opportunity for children of migrant workers to participate in the Shanghai LEGO FLL competition. As the team captain representing her community center, Sijin, along with her team mates, worked hard in their preparations with the help of Stepping Stones volunteers. They assembled facilities, programmed robots, designed posters, and rehearsed their presentation.
In the competition, their team successfully completed three tasks and delivered an impressive energy-saving poster presentation. They emerged as the first-place winners, greatly boosting the confidence of their community.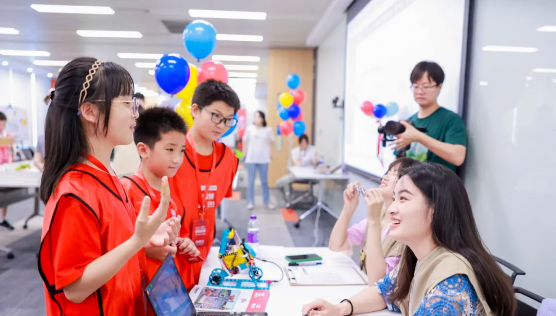 Unfortunately, because her family couldn't reach the required 120 points, Sijin couldn't continue her studies in Shanghai and had to return to her hometown in Anhui to attend junior high school. She was very sorry to leave Shanghai, where she had lived since childhood, and to part ways with the Stepping Stones' teachers and volunteers she had spent two years with. Before leaving, she expressed her gratitude to Stepping Stones, stating that the courses she attended had planted seeds of hope in her heart, built her confidence, and allowed her to envision a broader world. She promised to continue studying hard to pursue her dreams.
Wishing Sijin all the best for her future endeavors!