On Friday, November 20, Stepping Stones staff embarked on a weekend trip to Guangde in Anhui province with 58 high school students and 6 teachers from Shanghai United International School (SUIS). Once the group arrived in Guangde, they reviewed their lesson plans for the weekend and turned in early in order to rest for an eventful weekend.
In total, the volunteers taught eight lessons over the two days. The volunteers taught in pairs to groups of 8-10 students, which allowed all 1200 students at the school a rare opportunity to practice speaking English in a more intimate setting than usual. The volunteers quickly realized what a challenge teaching can be, but did an excellent job modifying their teaching strategies throughout the weekend while also having lots of fun with the students.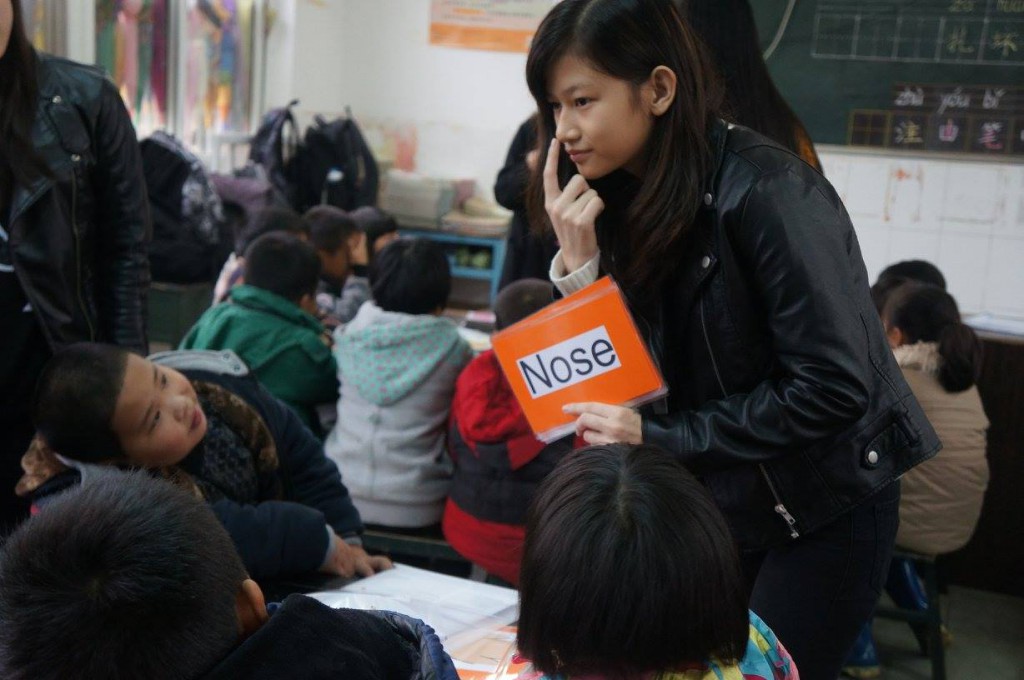 Aside from the teaching, other highlights from the trip included playing with the children after class, as well as marveling at their amazing martial art skills. But most memorable and moving of all was without a doubt the closing ceremony the school put on for the team at the end of the weekend. One student from each class thanked the team (in English!) and the whole school sent the team off by singing the ABC song to them from the balconies of the school.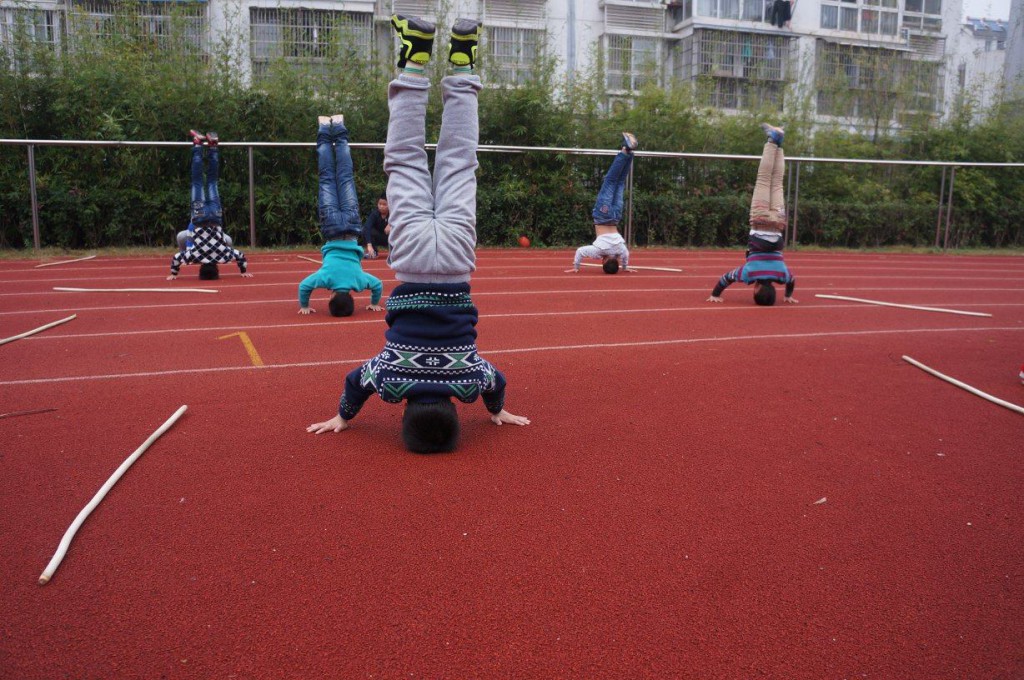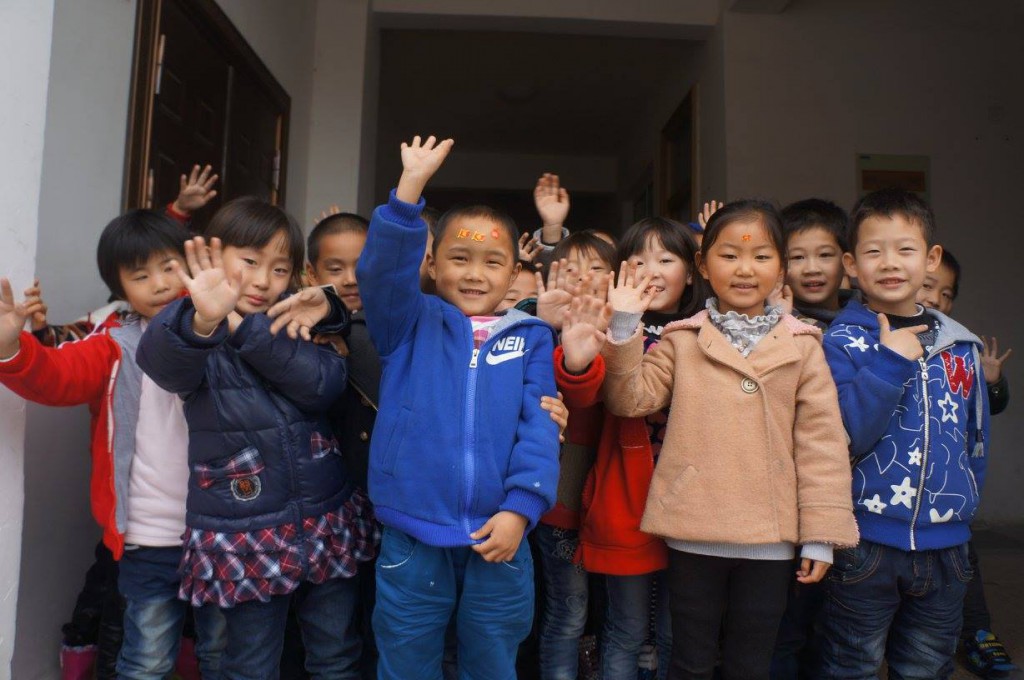 The trip was undoubtedly memorable for all parties involved. Some volunteers said that it was the best trip they had ever done! The local students and volunteers had a fantastic time engaging with each other. The local school teachers have reported that since the trip, the students now prefer to greet each other in English and participate more in class, and are asking for more group activities. The trip also deeply impacted the volunteers, who had the opportunity to learn about left-behind children's education, teach English, and interact with another community, all creating an unforgettable experience.