Egg Walkathon, as one of the most well-known fundraising campagin in Shanghai, China, is now calling for charity teams. This year, Stepping Stones partners with Shanghai United Foundation, who initiated this annual campagin in 2011, to recruit 1-2 volunteer teams to walk and raise funds to help disadvantaged children in China.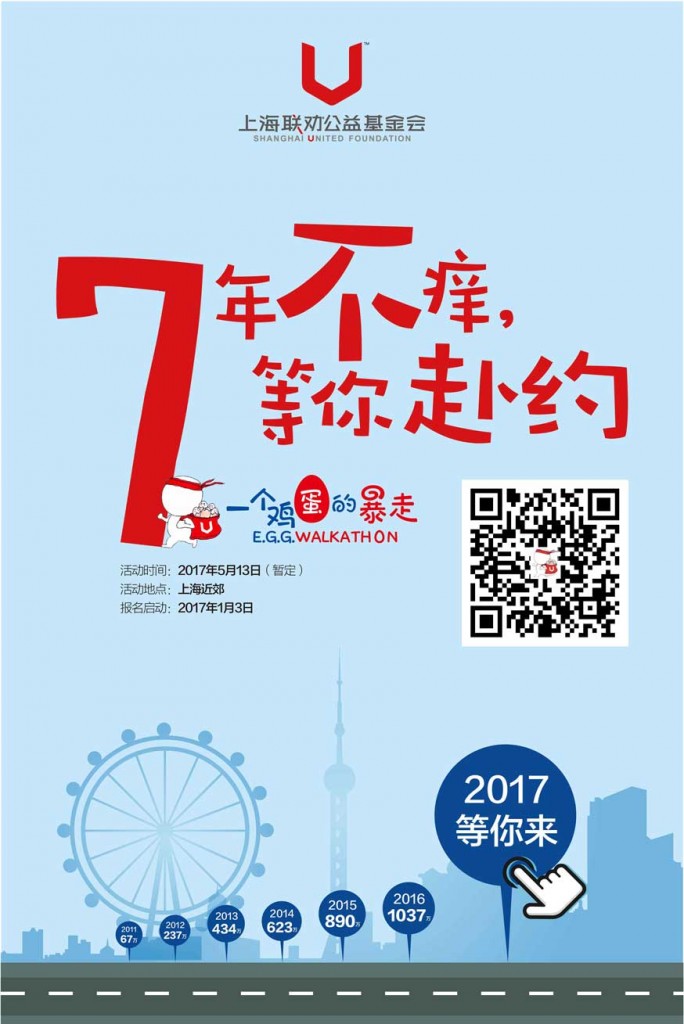 Egg Walkathon 2017
1. Walking date
2. Requirements
Walk 50 kilometers within 12 hours in suburban Shanghai

Raise at least RMB22000 per team
3. Team members
One team leader

2-5 team members

Supported by Stepping Stones whole team
---
Want to have your own team to participate?
Please email communications@steppingstoneschina.net before 15 February or call 021-32090516 and speak to Ms Wang
Click here to see Super Stones Team in 2016 Egg Walkathon.
---
About Egg Walkathon
The Egg Walkathon is an annual fundraising campaign initiated by Shanghai United Foundation (SUF) in 2011. The original idea of the "egg walk" was to provide an egg a day for underprivileged children in rural China. Today though the name remains, the goal has broadened. The great success of the annual Egg Walk allows it to support all kinds of services to under-privileged children, including education.
During the "Egg Walk", charity teams and individual teams set out to raise funds to support children's development projects in China. Each team is required to walk 50km within 12 hours on a predetermined route.