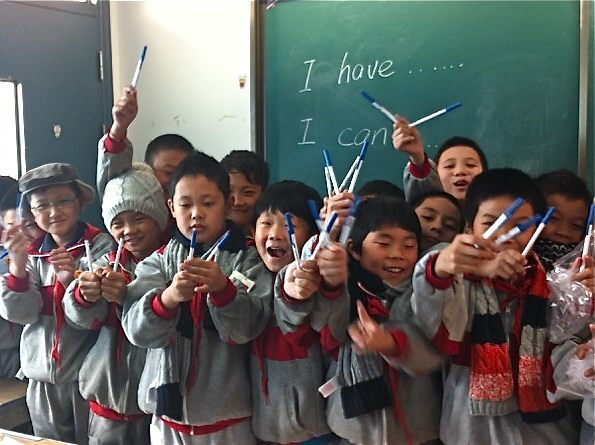 There was much joy and excitement on an early December day at a Pudong migrant school, when the French charity A Pleines Mains organized 22 boxes of presents for the students. The boxes were filled with gloves, hats and pens to be delivered to 11 different primary school classes. Each child was delighted to receive a gift to take home and enjoy.
The volunteer teachers were deeply touched by the happiness that the children displayed upon receiving their gifts. All were grateful to the A Pleines Mains volunteers for taking the time to wrap and box each parcel. Stepping Stones and its volunteers appreciate the opportunity to collaborate with other charities in a shared goal of supporting underprivileged children.
We look forward to more days like these!