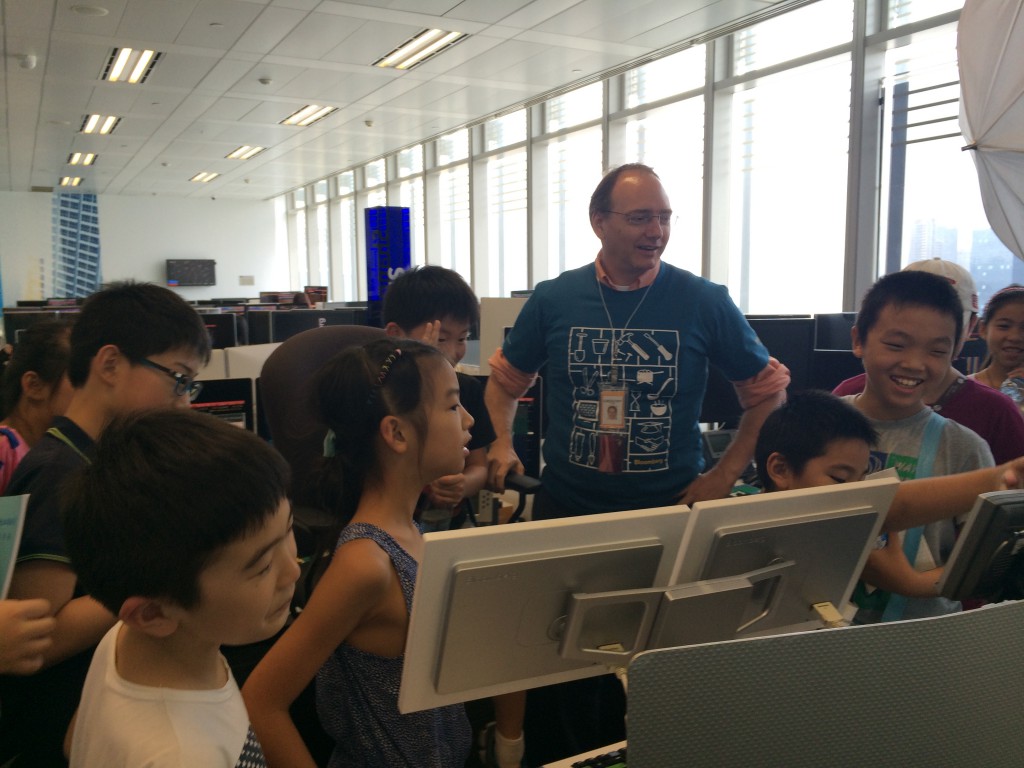 Stepping Stones recently collaborated with two corporations — Bloomberg and Kurt Salmon — to provide a memorable experience for the migrant children of Xinqiao Community Center.
On August 27, 17 students from grades 1-5 travelled to the Bloomberg office in downtown Shanghai. There, seven volunteers greeted them for a day of fun. After a tour of the office, the group jumped into the activities. First, the staff assisted the children in making thank you cards. Then, the group played a game in which each team had to create a poster based on items found in the office. Finally, the children presented their posters to the group, giving them the opportunity to practice speaking English in front of a large group.
In addition to the activities, another perk was the children's unlimited access to Bloomberg's snack bar. They left in the afternoon with new friends, new English skills, and full tummies.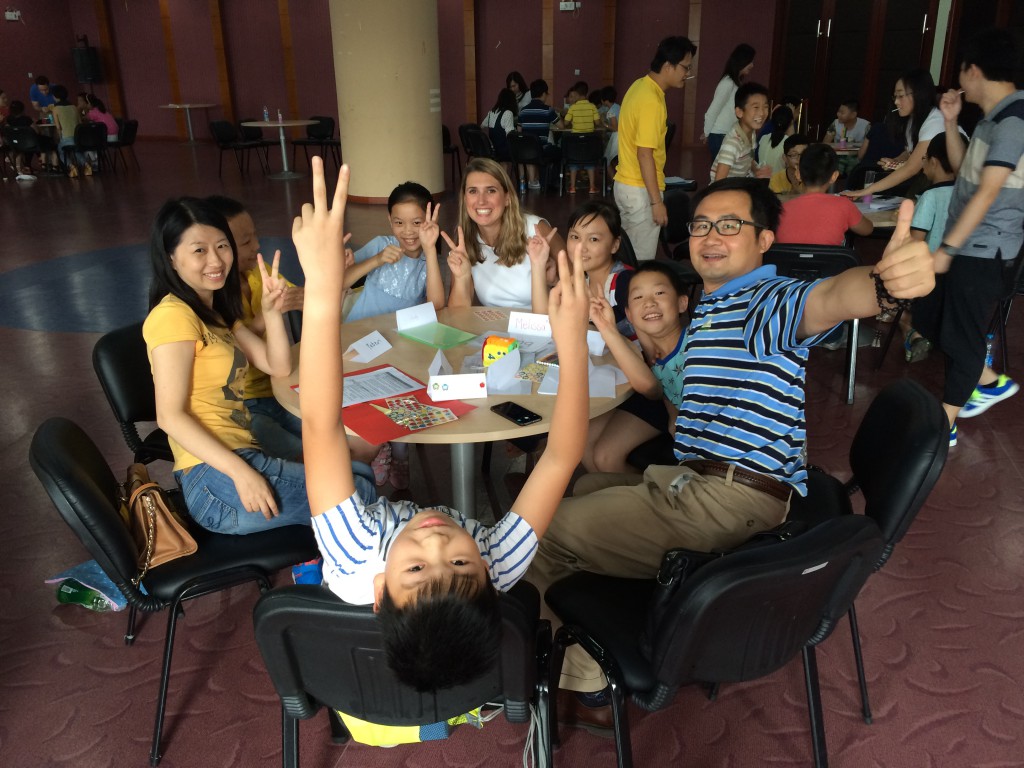 The next day, on August 28, employees from Kurt Salmon travelled to the Xinqiao Community Center in the Songjiang district. The 26 volunteers spent the morning training and preparing their lessons. After lunch, 70 children grades 1-8 arrived at the community center, where they spent the afternoon paying roundtable English learning games. The event was part of Kurt Salmon's Worldwide Service Day, when employees from all of their offices around the world partake in community service.
Corporate events such as these give employees the opportunity to step outside of the office, give back to the Shanghai community, and learn about the issue of migrant children's educational access, which they may not have been aware of before. As for the children, not only do they gain fun language practice, but also new friends in the employees, many of whom are valuable role models for the children.