Stepping Stones' English Corner Program aims to provide teachers and students in Shanghai and rural areas with conversational English practice. Though it originally began as an offshoot of the Videolink Teacher Training (VTT) program, the English Corner Program has expanded to include classes for both teachers and students, focusing on interaction and confidence in English speaking skills.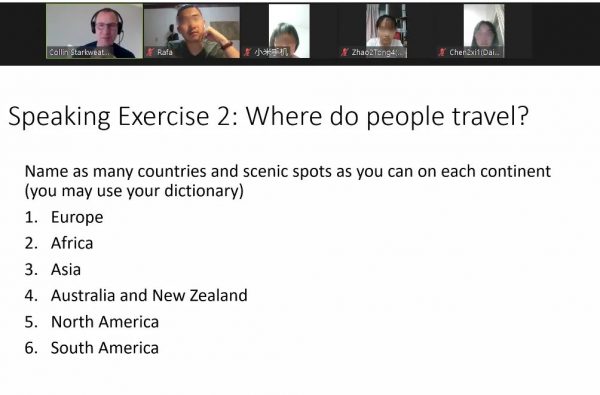 Stepping Stones started in 2018 to provide conversational English classes for teachers enrolled in the VTT program. The professionals who were providing the English teacher training noticed early on that one of the key factors holding back their trainees was a lack of confidence in their own English skills, partly due to limited opportunities to practise speaking English after they left university and started working. Volunteers were recruited to provide oral English practice both online for the rural teachers and in the classroom for the teachers in Shanghai schools. The TECs were highly instrumental in boosting the confidence of our trainees to use more English in the classroom, and also gave the teachers a valuable opportunity to connect with people in the outside world.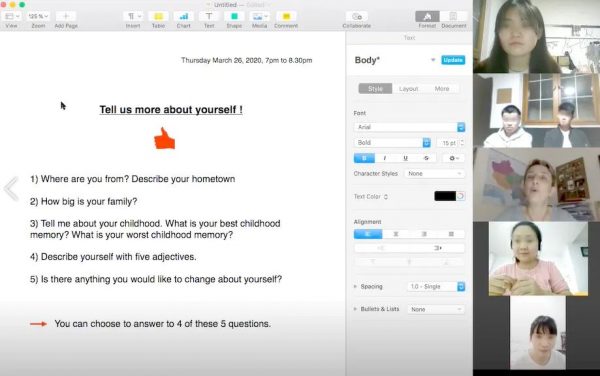 Starting from last year, Stepping Stones has also partnered with rural NGOs to provide conversational English classes to disadvantaged middle and high school students. Similar to TEC, this program focuses on boosting students' confidence in English speaking and providing them with more exposure to other cultures around the world. Compared with the students' regular English courses, English Corner classes have less of an academic focus, instead emphasizing conversational skills that can be useful in real life and a less rigid, more fun approach to English learning. As our volunteers hail from all around the world, they also provide students with more chances to interact with people from a variety of different cultures and backgrounds.
Though the COVID-19 pandemic has had varying degrees of impact on our other programs, our English Corner Program has continued despite the difficulties posed. Regular classes have continued as usual, with students, teachers, and volunteers all connecting from home!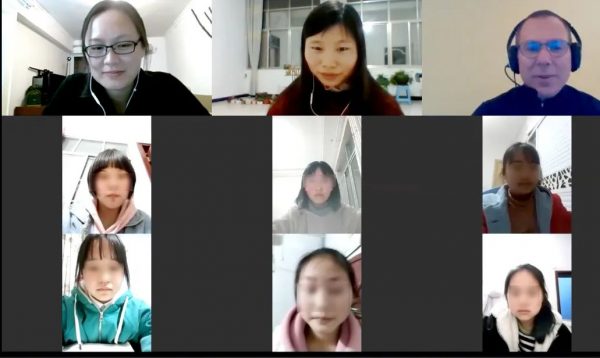 As this semester draws to a close, volunteers, students, and teachers alike are looking forward to English Corner classes during the summer, and our next plan is to develop standard teaching materials for our TEC volunteers to use in the future.
If you would like to provide oral English conversation practice to rural English teachers or middle school students, please click on "here" for more information on how to get involved.