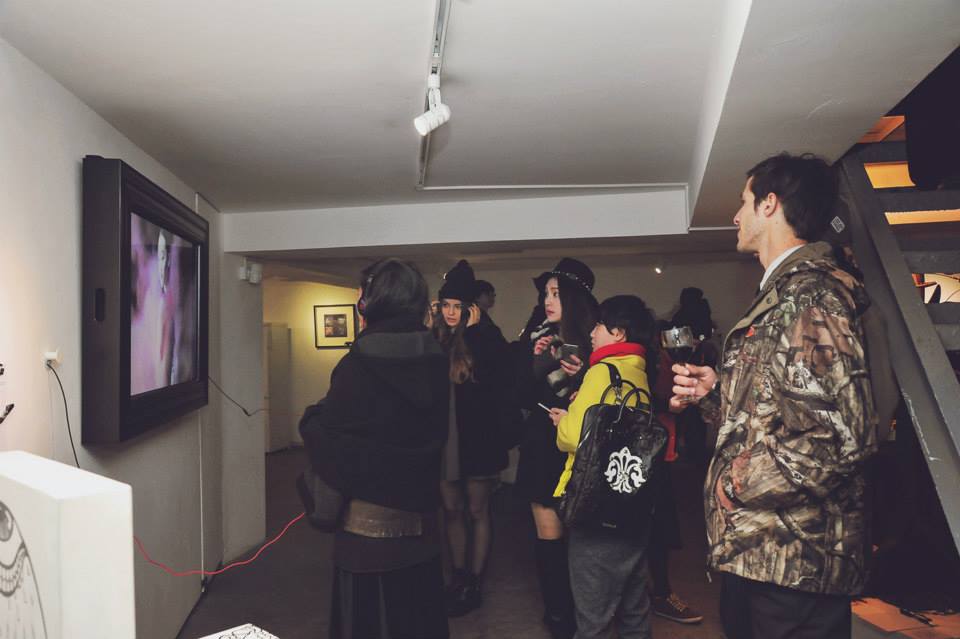 From December 6th- December 12th Now&Them held an art charity event at The Gallery to support Stepping Stones. Now&Them is a non-profit art platform, created by the brand communications agency Paper Stone Scissors, with the an initiative designed to stimulate discussion and also create pieces of sellable art.
All the proceeds raised during this exhibition were exclusively given to the Stepping Stones I care Project. The aim of this project is to improve the vision of disadvantaged children in China.
This exhibition was pure innovation, creativity and collaborations from artists, photographers, illustrators, chocolate factory, graffiti artist and Beijing opera singer.
On opening night, many people gathered at The Gallery on Moganshan Road to peruse the artwork and support Stepping Stones project.
Thanks to this great partnership more than RMB100,000 has been raised thus far. Stepping Stones will utilize these funds to provide migrant children with free eye testing and for those requiring it, spectacles or eye surgery.