Stepping Stones successfully held a Volunteer Appreciation Party (VAP) to wrap up a tumultuous year. VAP is the moment of reunion for all of Stepping Stones' "little stones".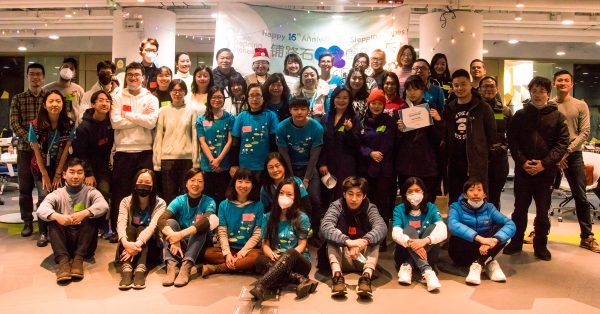 We celebrated 2022's achievements together – more than 750 Stepping Stones' volunteers and teachers delivered 8,128 English, digital literacy, and life skills lessons to 5,289 disadvantaged students in China, most of them through the internet.
This is the second time that Stepping Stones has held its VAP in our office. Volunteers and interns helped our staff to decorate the office and wrapped the gifts. El Fuego Education sponsored fruit, drinks, salad, roast chicken and cake. Homeslice Pizza generously donated lots of delicious pizza, and Epermarket and La Coyota respectively provided their various kinds of snacks. We wanted to make all the "little stones" who showed up at the VAP feel at home.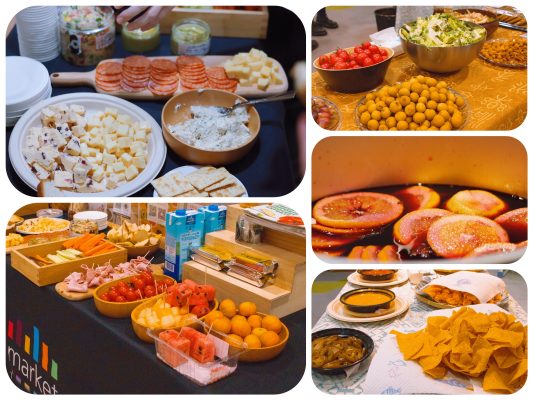 Every volunteer and donor received a certificate, recognising that none of these achievements would be possible without everyone's hard work, dedication and commitment. This is especially true in the uniquely difficult year of 2022. We sincerely thank you for your continued support. It's been a long and exciting journey, and we are so fortunate to have your company as we forge ahead.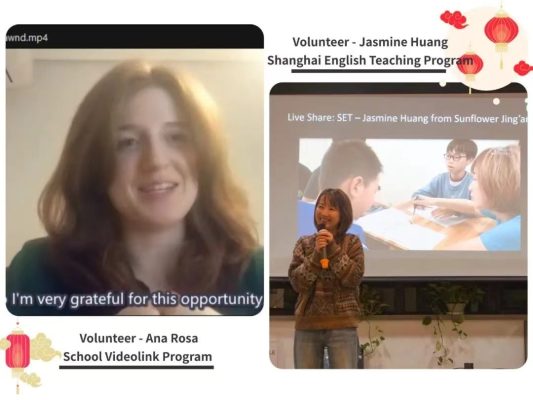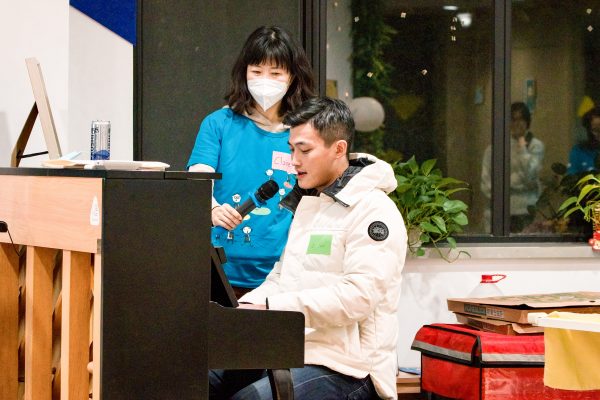 Congratulations to those who won the lucky draw prizes and a huge thank you to the lucky draw sponsors: Homeslice Pizza, Beer & Space, Epermarket, and the founder of Stepping Stones, Ms Corinne Hua.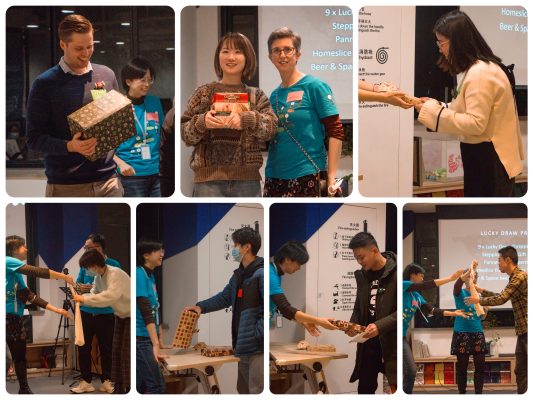 And a big thank you to all the sponsors and volunteers who made this event possible:
– Venue: Tiny Tots;
– Food: El Fuego Education, Homeslice Pizza, Epermarket, and La Coyota;
– Photographer: Xiao Zhang.
Thank you again to all the "little stones" who attended our VAP! We hope you had as much fun at the party as we did, and we look forward to celebrating with you all again!