From October 19th to October 23rd, 54 students and 5 staff from Shanghai Singapore International School (SSIS) went on a trip with Stepping Stones staff members to Jiangdu in rural Jiangsu.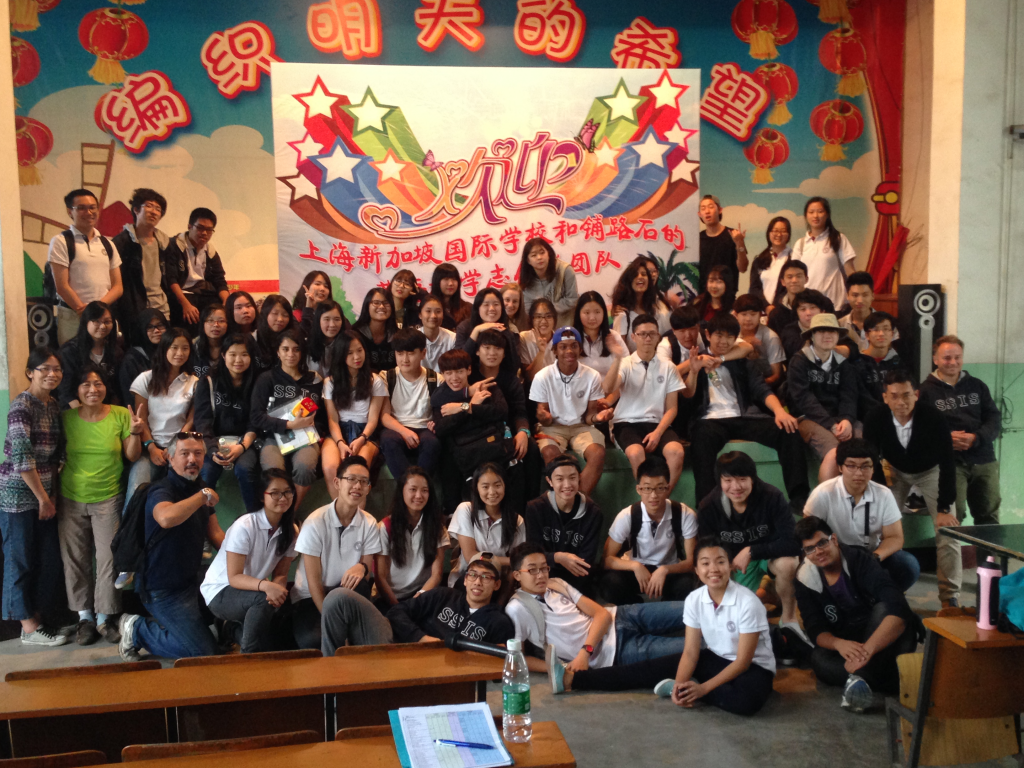 The volunteers spent their first afternoon at the opening ceremony and training. For the majority of the SSIS students, this trip marked their first experience as teachers, and the training gave them an idea of what they could expect over the next three days. They learned about the issue of left-behind children's education, reviewed their lesson plans, and discussed effective teaching strategies.
Over the next three days, the volunteers taught English lessons to children at three different schools. The volunteers quickly discovered the challenges that can arise in the classroom. Nevertheless, they remained determined and honed their teaching skills over the course of the week.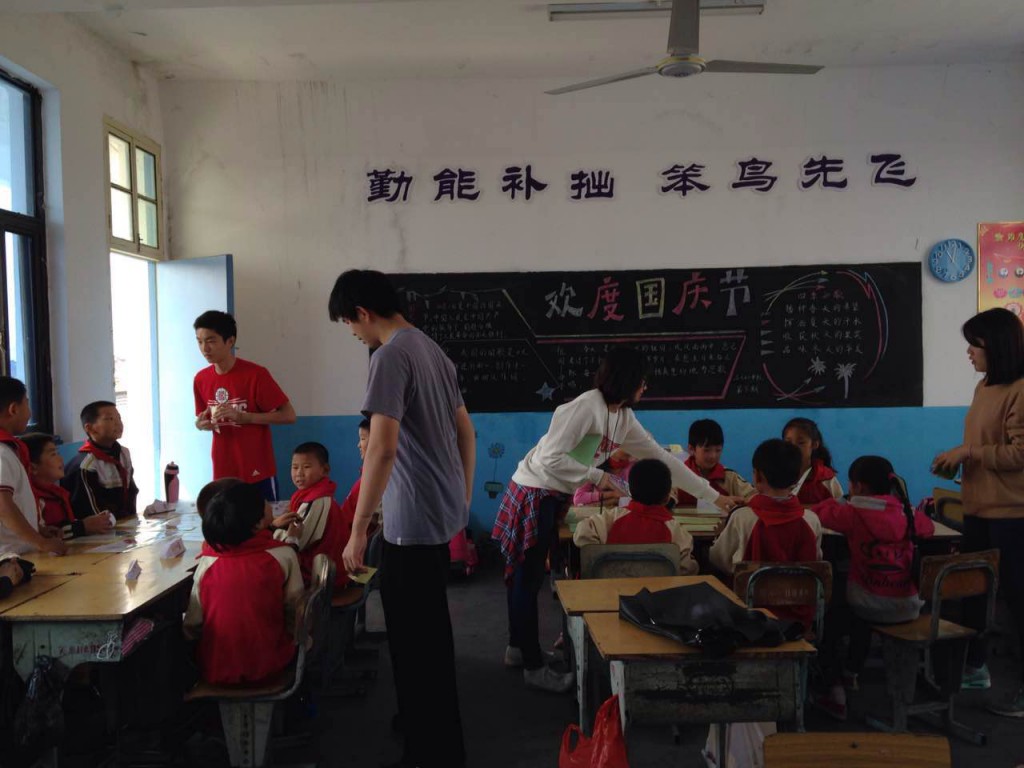 All throughout the week, the staffs at the schools were very patient and accommodating; they helped manage the classrooms, provided lunch for the volunteers, and offered up their schools' facilities for the trip's opening and closing ceremonies. The children at each of the three schools enjoyed interacting with the SSIS volunteers, as it created a memorable learning experience for them.
The trip certainly had an impact on the SSIS students as well. For one volunteer, this trip revealed "how tough being a teacher is, and the skills it takes to be a good one." Despite the challenges, seeing the smiles on the children's faces while they taught was a highlight for many students. Not only did they learn a lot about effective teaching, the SSIS students also had the opportunity to learn more about left-behind children's educational access and experience a side of China they don't normally see. When asked if they would recommend the trip to others, one volunteer responded, "I would definitely recommend the trip because it was an amazing and meaningful experience."