Egg Walkathon, launched by Shanghai United Foundation in 2011, is one of the most popular annual fundraising campaigns in Shanghai. This year, more than 1000 teams will join this campaign to walk 50 kilometers within 12 hours to support charity.
Last year, six Stepping Stones' staff joined the Egg Walkathon on a very rainy day. This year, we again have formed two fantastic teams to walk and support Stepping Stones. Now we would like to introduce one team called the Big Eye Team.
The Big Eye Team is comprised of our English Teaching Program volunteers and their friends. Six team members are from various backgrounds, including financial investors, white collar workers, key opinion leading moms and freelancer. They gathered together to walk towards the same goal.
All the funding raised by the Big Eye Team will support Stepping Stones' I care project with the goal to provide free eye screening services and spectacles to at least 100 disadvantaged children in China.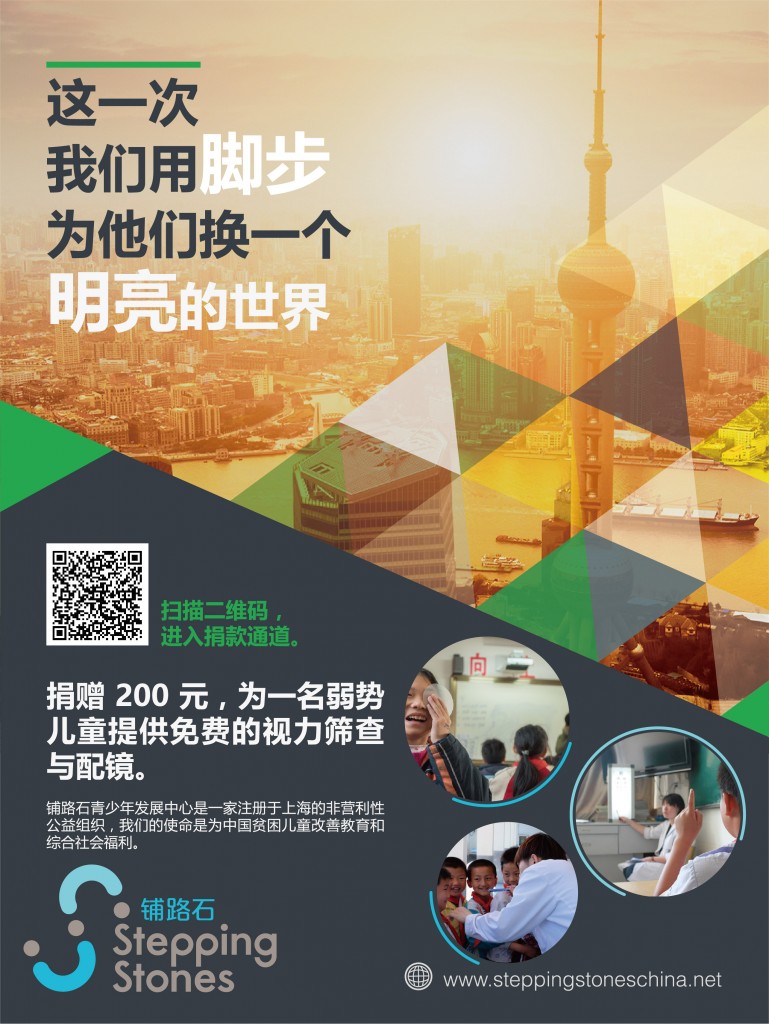 ---
About I Care Project
This project arose from Stepping Stones' volunteers observing that eye problems among their students – some of them serious – were going untreated. The I Care Project was launched in 2008, with the aim to improve the vision of disadvantaged children in China in order to increase their chance of educational success, through the provision of essential eye care equipment and services. Click here to know more about the I Care Project.

The Team will set off on 13 of May. Our donation platform now is active online. Please extract the QR code below to donate for the Big Eye Team!