Over the summer, Stepping Stones collaborated with six young artists for the HEAM Art Exhibition. The exhibition took place in two cities — Hangzhou on August 16, and Shanghai on August 22 and 23.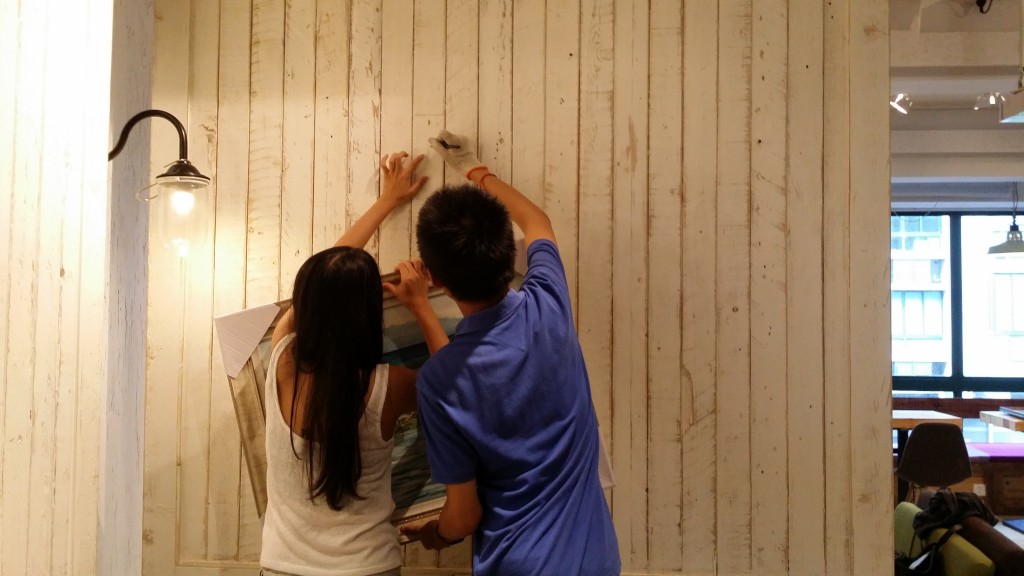 Two of the young artists who donated their work to the cause were Canadian sisters Angelina and Michelle Ding, who together contributed more than one hundred oil paintings, sketches, and watercolors.
When asked about her motivations for coordinating the exhibition, 15 year old Angelina said, "The main reason in holding this exhibition was to find a home and some appreciation for the artwork. The results exceeded even my highest expectations as the turnout was more than I could have ever imagined, and the amount raised quadrupled our original target." Angelina was a large reason why they quadrupled their target: her oil painting "Flash Back to Summer" sold for an incredible 2300 RMB.
Her younger sister Michelle added "Being the youngest participant, I was very proud and happy to be a part of the whole process. I exhibited 60 oil paintings and water colors and sold 30 paintings for 16450 RMB in total." Regarding the impact the exhibition had on her, Michelle said, "Even though the entire process was very hard work, it was an amazing experience, I learned many new things, especially the true meaning of why giving is more blessed than receiving."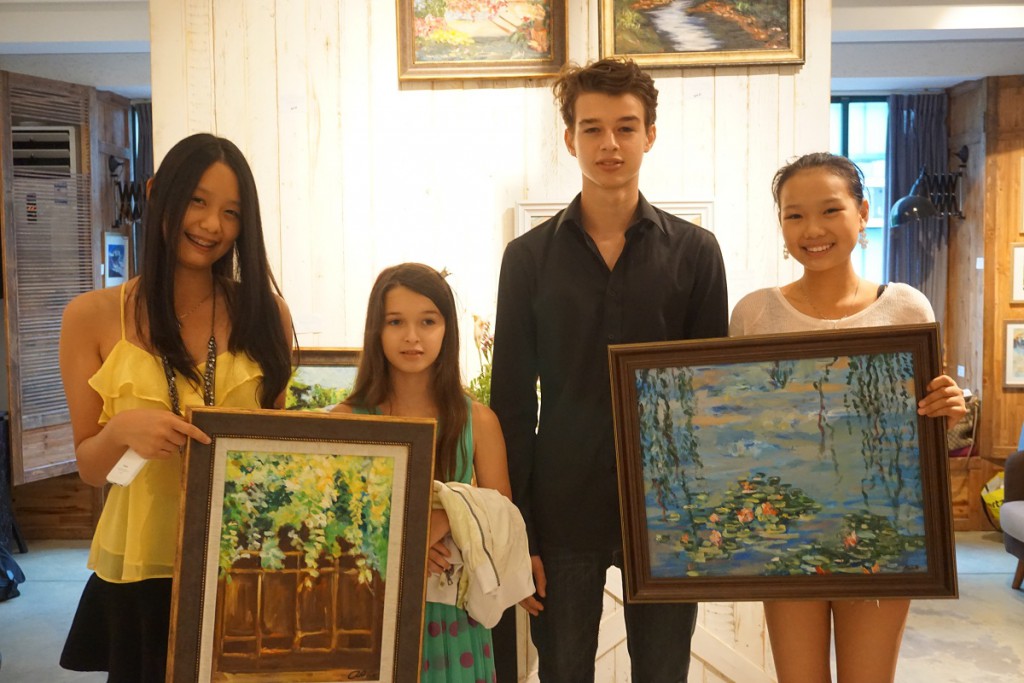 Despite challenges such as pre-exhibition preparations and unfavorable weather, the Ding sisters persevered and pulled off an extremely successful event. All in all, the event raised 43,650 RMB, an enormous amount that will aid Stepping Stones tremendously in fulfilling its mission.
Corinne Hua, Executive Director of Stepping Stones, was thrilled with the girls' dedication and the outcome of the event:
"It's very touching to see young people using their skills and time in a creative way to raise funds to help other young people. Their fundraising achievement totally exceeded all of our expectations, and was the most we have raised in one single fundraising event for the last couple of years!"