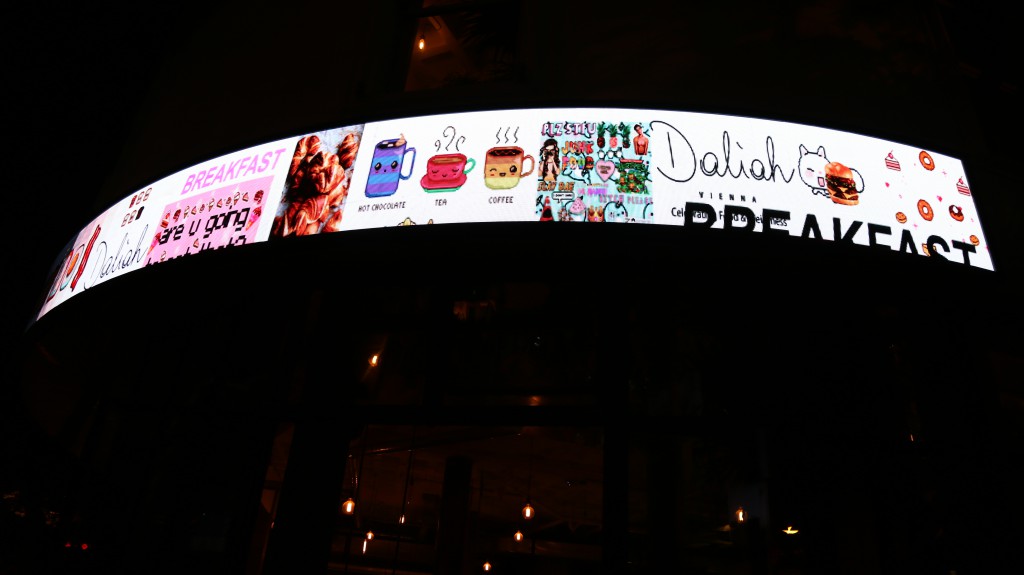 At 6:00 PM on Thursday, September 24, guests began trickling into the We Love Shanghai Charity Art Sale, to raise money for Stepping Stones. The event took place at Daliah, a lovely restaurant in the Jingan district. Its rocking chairs, swings, and slides made for a fun and relaxed atmosphere. The event featured local artwork for sale, which hung beautifully on the back wall of the restaurant. DJ ESA (Pieces of Face) provided music for the night.
Stepping Stones volunteer Amelia Leigner organized the event. When asked about the event, she said, "It was such a pleasure to organize the event and see so many people come together to support Stepping Stones." It's true that people turned out in large numbers. By 7:00 pm the restaurant bustled with attendees who floated around the room chatting, purchasing raffle tickets, and enjoying the music and art. The restaurant was packed, and even still, many passersby wandered in, intrigued by the liveliness of the event.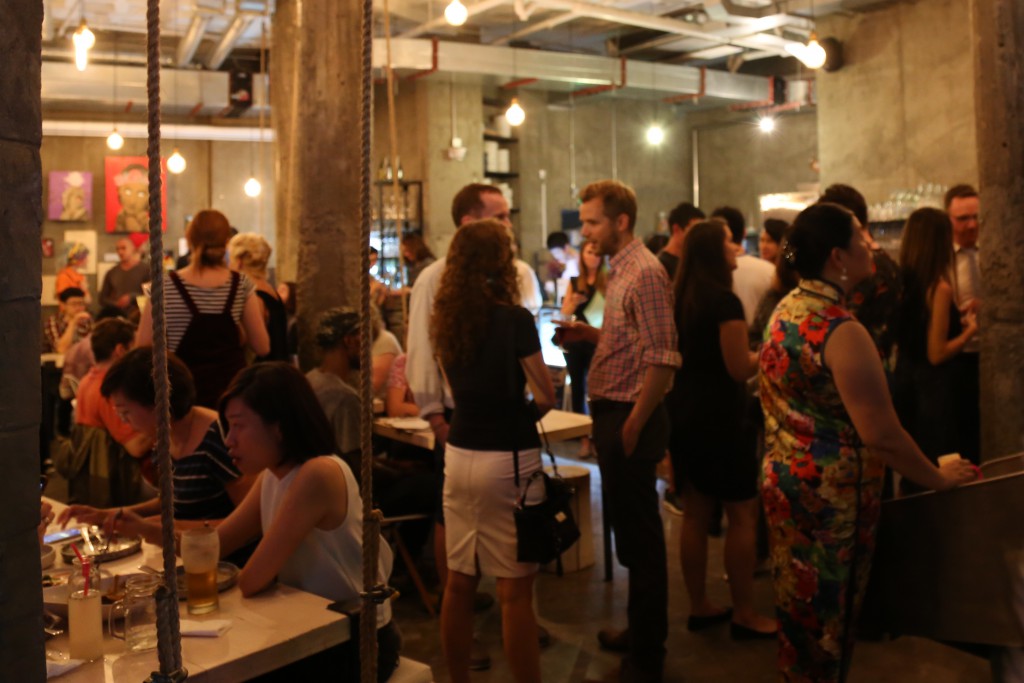 Throughout the night, Amelia drew for winners of the raffle prizes, which included gift certificates for local restaurants and cafes. The proceeds from these raffle tickets, as well as the wine and art, all go to support Stepping Stones. All together, the event raised 6000RMB, which will go towards Stepping Stones' English teaching programs to migrant children across Shanghai.
Thank you to Mr. Harry, FS Juice, BYFO, TWG, and CaliBurger for sponsoring this event. And of course a big thank you to everybody who came out to the event in support of Stepping Stones.