World famous theater and acrobatic troupe Cirque du Soleil recently invited nearly 400 migrant children and adults from one of Stepping Stone's partner schools to attend a dress rehearsal of their show "KOOZA" in Shanghai. Cirque du Soleil also gave free tickets to their show for our main stakeholders, acknowledging their contribution to the success of Stepping Stones. The students were able to watch a highly anticipated show that is currently touring in China, and has received much praise. The children enjoyed the show and had much to say about it. They wrote letters to Stepping Stones full of joy and gratitude to the Cirque du Soleil.
One student was amazed by the visual presentation of the show, writing: "This show was eye-opening for me, the visual design of the stage was amazing, and we all looking forward to watch your wonderful performance again."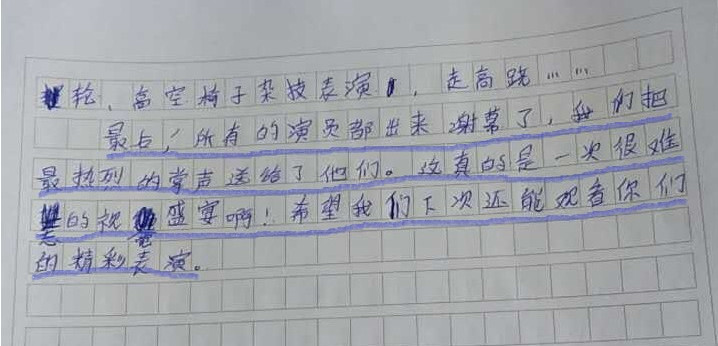 Another student was enamoured by the dance moments and performance of the show, writing: "The show, Kooza, by Cirques de Soleil was amazing! All of the graceful dance movements and soul-stirring performances have won the heart of every audience, and it was truly an unforgettable evening!"

One student saw a deeper meaning in the show, recognizing the work of the performers, writing: "One of the most important thing that I have learned after the show is that every performer has been working very hard to become who they are today, and I need to work hard as well to become the person I dream to be."

Another was inspired by the show to pursue their dreams and own success, writing: "The circus show was eye-opening! My father told me that the amount of efforts took by the artists to achieve today's outcome are hard to measure. They would not achieve today's successes without practising continuously. I want to thank every participant for putting up this brilliant show, as well as teaching me the key to success."

Thank you Cirque du Soleil for the generous donation of tickets to migrant children in Shanghai!