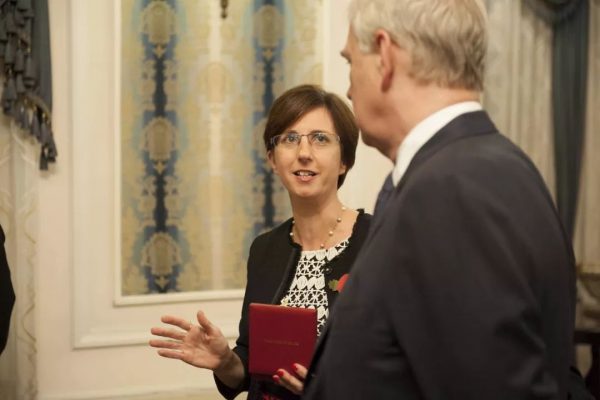 On Saturday 3rd November, at a small private ceremony in Shanghai's famous Ruijin Hotel, His Royal Highness The Duke of York, KG presented the British Empire Medal to Stepping Stones' Founder Corinne Hua.
The ceremony was attended by Her Majesty's Ambassador to China Dame Barbara Woodward DCMG OBE, British Consul-General in Shanghai John Edwards, representatives from Stepping Stones' major donors Shanghai Soong Ching Ling Foundation and Zhong Jing Group, and some representatives of Stepping Stones' students, teachers, volunteers, staff and board members.
The Duke of York showed a great interest in the reasons why the children of rural Chinese migrant workers are excluded from mainstream education in China's cities. He also discussed with Shanghai Soong Ching Ling Foundation's Vice Secretary General Oliver Yang how to measure project impact.
Corinne was nominated in the Queens' Birthday Honours List on 9 June 2018 for services to education and disadvantaged children in China.
Corinne said, "It was a big surprise and a huge honour to be nominated for this award. However, the award should really go to all of Stepping Stones' volunteers, donors and staff, whose combined efforts over the last 12 years have made such a huge impact on the education of tens of thousands of children."
John Edwards said, ""Stepping Stones is a fantastic organization that has helped open opportunities for many underprivileged children. And Corinne is an inspirational person who has done so much for UK-China relations. I can't think of anyone who deserves this Honour more."
The Duke of York took the time to greet and talk to all the guests individually: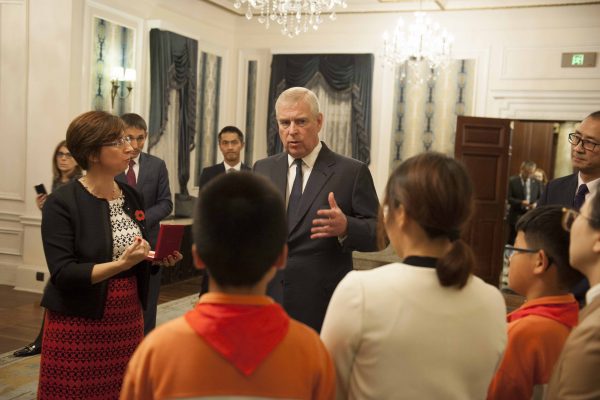 Two teachers and two students from Huabo Lixing Hang School in Minhang, where Stepping Stones volunteers have been teaching since 2010.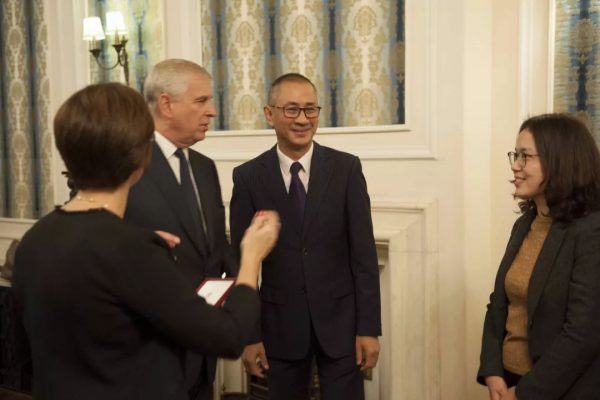 Corinne's husband Hua Lei and Stepping Stones staff member Wang Cui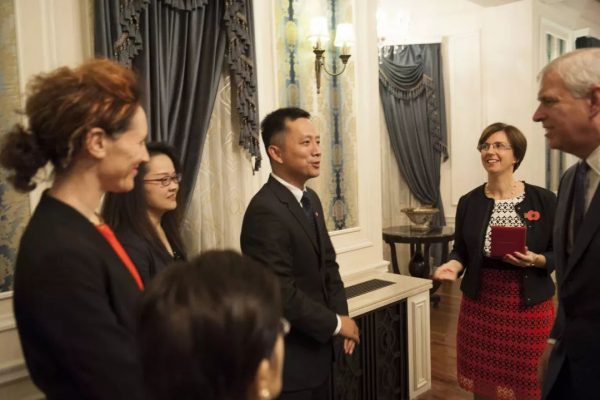 Long-term volunteers and board members Laura Mitchelson, Joy Chen and Leo Jia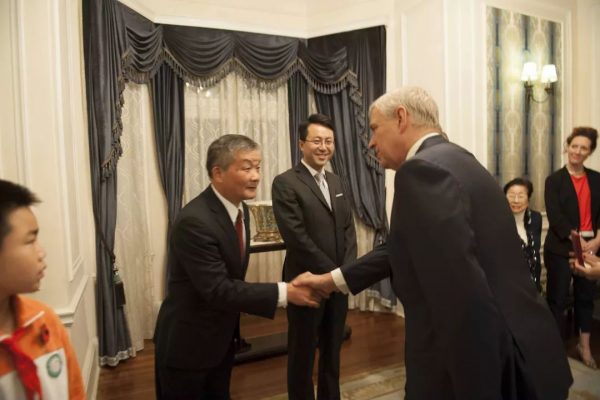 Mr Dai Minyou, Assistant to the CEO of major donor Zhong Jing Group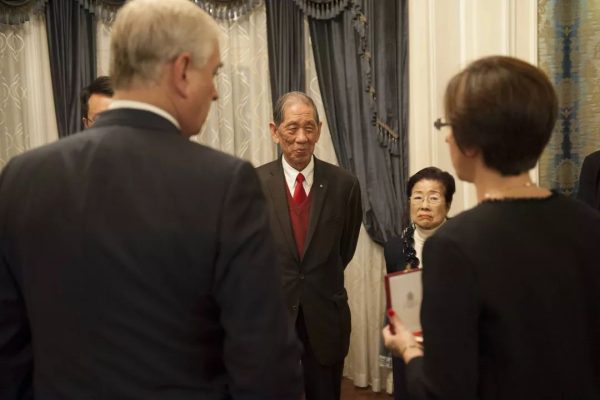 Mr Frank and Mrs Nancy Yih, who have donated office space to Stepping Stones since 2009.
The British Empire Medal is granted by Queen Elisabeth II in recognition of meritorious civil or military service.