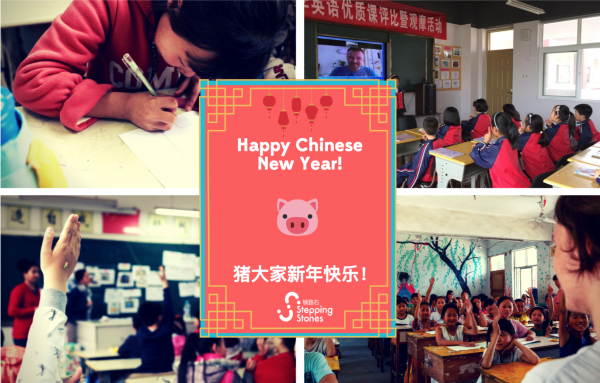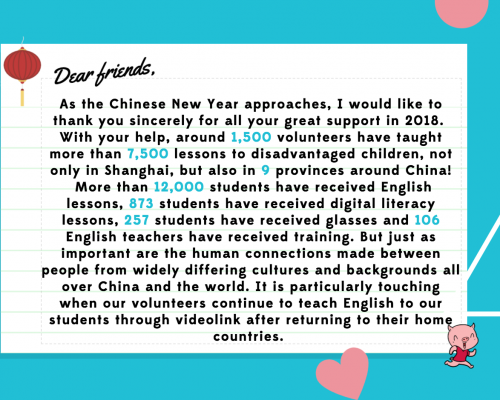 Some brief updates:
Stepping Stones is recruiting:
Due to the departure of two key staff members, we now have vacancies for a Communications Manager as well as a Program Manager for our Shanghai English Teaching Program. You can find more information about the positions here.
Office: 
We have settled in well into our new office at Sandbox in Yangpu district, but unfortunately we have to leave in the summer. If anyone is able to provide affordable or free space to Stepping Stones later this year, we look forward to hearing from you!
New Video: 
A big thank you to long-term sponsor ID Creations for producing this beautiful video for us, which tells Stepping Stones' story from our early days.
Please click here to find out how to donate and support our programs.
Thank you for all your support, and I wish you a very Happy Chinese New Year!
Corinne Hua
Executive Director
Executive Director