At Stepping Stones, we passionately believe that if people from all over the world work together, we can make the world a better place. For the past few months since the COVID-19 outbreak began, we have been humbled to witness how in times of crisis, people of all backgrounds from around the world have volunteered to help others.
Education has always been a mission that we have advocated strongly. We provide good quality English programs to those who need them the most. More than that, however, our volunteers are also furthering mutual understandings between diverse nations and cultures by teaching young children the most important lesson of our times: people the world over have more in common than we have differences, and the best way to resolve our differences is to listen to and understand each other.
From the end of the Chinese New Year holiday to the end of April, a total of 90 teaching volunteers and 30 volunteer coordinators collaborated to deliver 963 fun and interactive English lessons to 672 rural Chinese children, giving the kids something to look forward to during three months of social distancing and isolation. Additionally, three English teaching professionals generously donated their time to record 50 short teaching videos, and another volunteer helped us design 50 review worksheets!
Our long-term program partner Bloomberg provided 18 volunteers to assist with teaching up to the end of April, and dozens more staff members from all over the world have continued to sign up to help as well.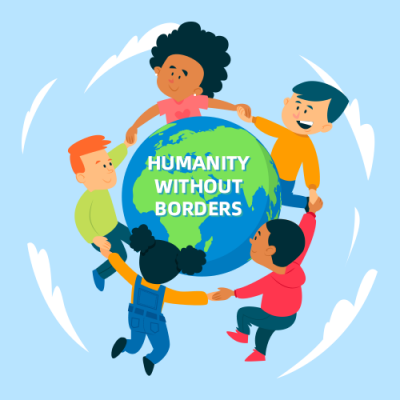 This is what some of the students had to say about the lessons:
The past three months of Home Classroom (HCR) classes have shown many differences between the HCR classes and classes at school. Most obviously, students no longer interact directly with teachers and other classmates, instead learning English via smaller HCR classes online. What improvements have these changes brought to children taking these classes? To answer this question, we asked a few students how HCR classes have differed from regular school classes and affected their learning.
What differences are there between HCR classes and school?
Many kids say that it is easier to interact with their teachers online.
When taking English classes at school, there are many more students in the classrooms, and teachers only pick a few students each class to answer questions. Moreover, because there are so many people in the classroom, some students become shy or nervous when speaking in class. As there are only four to five students in each HCR class, volunteers and teachers are more able to focus individually on each student, better suiting their individual needs in learning and improving their learning process.
Jiang: "When I attend English classes at school, there are a lot of people in the classroom, so I'm usually very nervous when answering questions."

Liu: "The HCR teachers and volunteers explain the classes in more detail, and I feel like the teachers are more professional. At school, the teacher will only choose a few students to answer questions because there are tens of students in the classroom. In HCR classes, each class only has five students, and the teachers will ask each student questions in order to make sure everyone is listening to class attentively."

Tian: "I've been taking HCR classes for two months now. The HCR classes' teachers mostly use English to teach, but our teachers at school don't use as much English. In the HCR classes, we answer the teacher's questions one by one; at school, even if I raise my hand to answer a question, the teacher might not pick me. There are more opportunities to speak and answer questions in HCR classes. The HCR teachers are also very nice and kind, and they don't go over the class times."

Zhang: I've been participating in HCR classes for 5-6 weeks. Everyone is from a different place in HCR classes, and during class, I can interact more with the teachers compared to classes at school."
How have you improved via HCR classes?
Many kids say that they learned a lot of new information and have become more confident.
In HCR classes, each volunteer and teacher is in charge of a smaller number of students, so it is much easier to build closer teacher-student relationships. Thus, students more easily open up to their HCR teachers and are less uncomfortable when speaking in class. Additionally, the vocabulary taught in HCR classes is used commonly in daily life, and students are able to learn a lot of new information.
Jiang: "I learned a lot of new vocabulary. I feel more confident talking with the HCR teachers compared to at school."

Liu: "I think I improved a lot. In the HCR classes, I learned a lot of new vocabulary I hadn't learned before. The HCR teachers are also very patient and teach with attention to detail, so I really like them."

Tian: "In the HCR classes, the teachers taught me a lot of new information. The HCR classes mainly teach more commonly used information, and I hope I can continue taking HCR classes after schools reopen as well."

Zhang: "Now I'm not as nervous when talking with teachers any more. I hope I can take HCR classes even when schools reopen."
As can be seen, Stepping Stones's Home Classroom English classes have had visible impacts on students, and many students hope to continue taking HCR classes even after schools reopen. Again, we must thank all our volunteers for making these classes a possibility – they are the ones providing hope and possibilities for our students in these trying times.