Last week was Stepping Stones' annual team meeting, where we reviewed our program performance in 2019. In advance of the publication of our annual report, we would like to give a sneak preview of some of the highlights to our loyal followers.
From all the program reports, we can see that all our programs are continuing healthily and according to plan. Among other exciting developments in 2019, we started to teach English to autistic children in Shanghai and started teaching English through videolink in Yunnan province.
Our Shanghai English Teaching Program is still our biggest program. Last year, our volunteers taught 3,868 lessons to 5,951 students at 33 program sites in Shanghai. In spite of the closure of some migrant schools, and decreasing numbers of migrant children in Shanghai, thanks to continuously developing programs with new partners, our student numbers did not decrease significantly compared with 2018.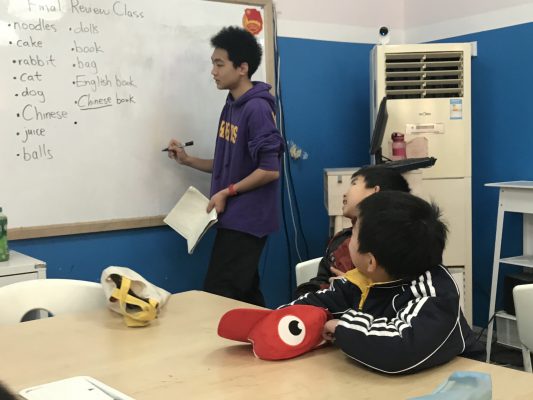 Drawing on 13 years of experience of running English teaching volunteering programs in Shanghai, we continued to help volunteering organisations in other parts of the country develop their own English programs, providing training, teaching resources, and advice and support on volunteer management, fundraising or other aspects as needed. We now have three such partner organisations in Jiaxing, Dalian and Zhengzhou, and are directly helping an additional 39 volunteers to benefit another 452 students at two of these sites.
In addition, thanks to continuous improvement of our teaching materials, as well as improved volunteer training and support, our program impact was even better than expected. We were happy to find a measurable improvement in confidence in English. We carried out our first oral test at one teaching site in Jing'an District, and found a marked improvement in the oral English abilities of students in both age groups.
In addition, we began to expand our English teaching services to new audiences. In the past year, we started to teach English at a school for autistic children for the first time, and we look forward to gaining more experience in special needs education in 2020.
We provided teacher training to 42 teachers at 9 schools in Shanghai in Spring 2019, with more than 5,500 students estimated to benefit from this program each year. Another 32 teachers at rural schools participated in our online teacher training throughout the year, benefitting more than 3,500 students each year. Teacher training programs provide the most efficient way to improve English teaching for the largest number of students over the long-term, so we are glad to have secured funding to continue these programs both in Shanghai and in rural China in 2020.
Our Rural Programs all grew by leaps and bounds.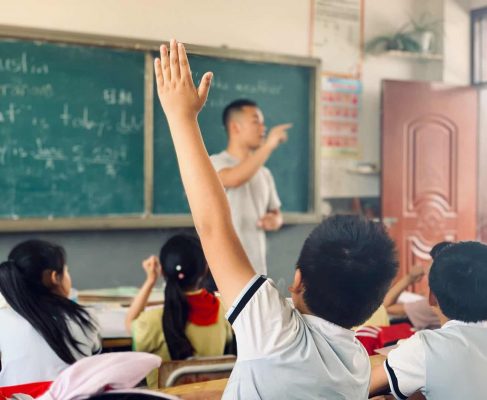 We sent 26 individual volunteers to 10 rural teaching sites last year (44% more than last year) and they taught 689 English classes to 3448 students. In the coming year, we plan to recruit more volunteers and increase the time volunteers spend at the project site. Judging from the impact evaluation before and after the project, students' feedback on the volunteers and their teaching is overwhelmingly positive. The most negative feedback is about the fact that the English class is taught entirely in English. Some students say that it's too difficult to understand, showing that we need to continue to train our volunteers how to successfully implement an all-English classroom environment, using simple language and body language to avoid losing some students.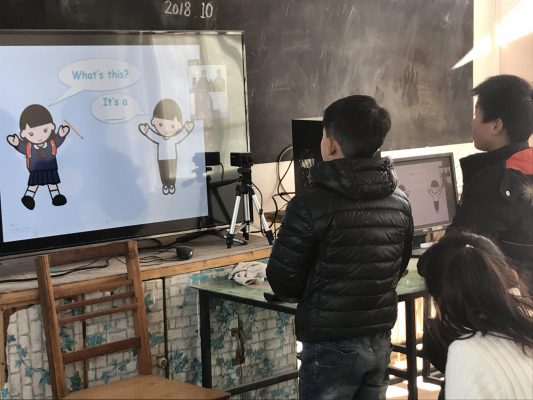 In 2019, Stepping Stones' online English classes developed rapidly. From the central plains to the remote southwestern mountains, we continue to provide high-quality English education to rural children through videolink, and some rural students enjoyed their first English lessons ever. The project benefited 12 project sites throughout the year, and the number of beneficiary students reached 1,457, which has doubled from last year.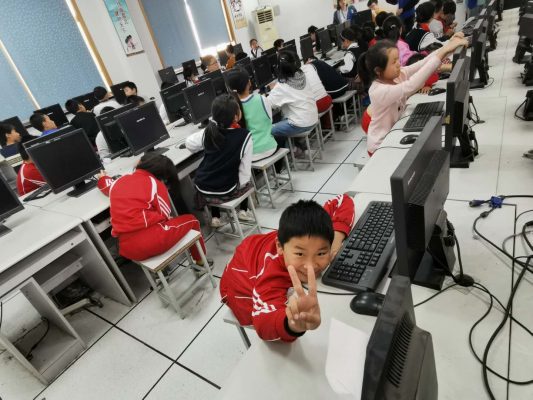 Our Digital Literacy program has also yielded fruitful results. In 2019, we delivered 981 computer classes to 712 migrant school children with 2 full time computer teachers supported by 73 volunteers. Students have made significant progress in using office software and searching for information on the Internet.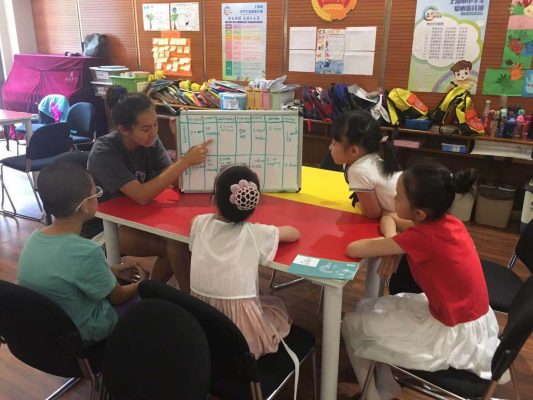 In the summer of 2019, we met the expectations of the Youth League Committee of Minhang District to run an enriching summer camp for 104 children at the two sites. family. Over a two-month period, as well as regular English and digital literacy lessons, another 94 volunteers were involved in teaching 418 other fun lessons to the children, including in art, craft, life skills, science, environment, geography, dance, martial arts, drama and music. This summer school was once again praised by parents, volunteers and the Youth League Committee.
Of course, as we always say, none of this would be possible without the tireless efforts of all of our volunteers. As the Spring Festival approaches, we sincerely thank all our volunteers, donors and other supporters, and wish everyone good health, good luck and much happiness! We look forward to working with you all next year!
For more details of all of our projects, stay tuned for the annual report, which will be out in the Spring.