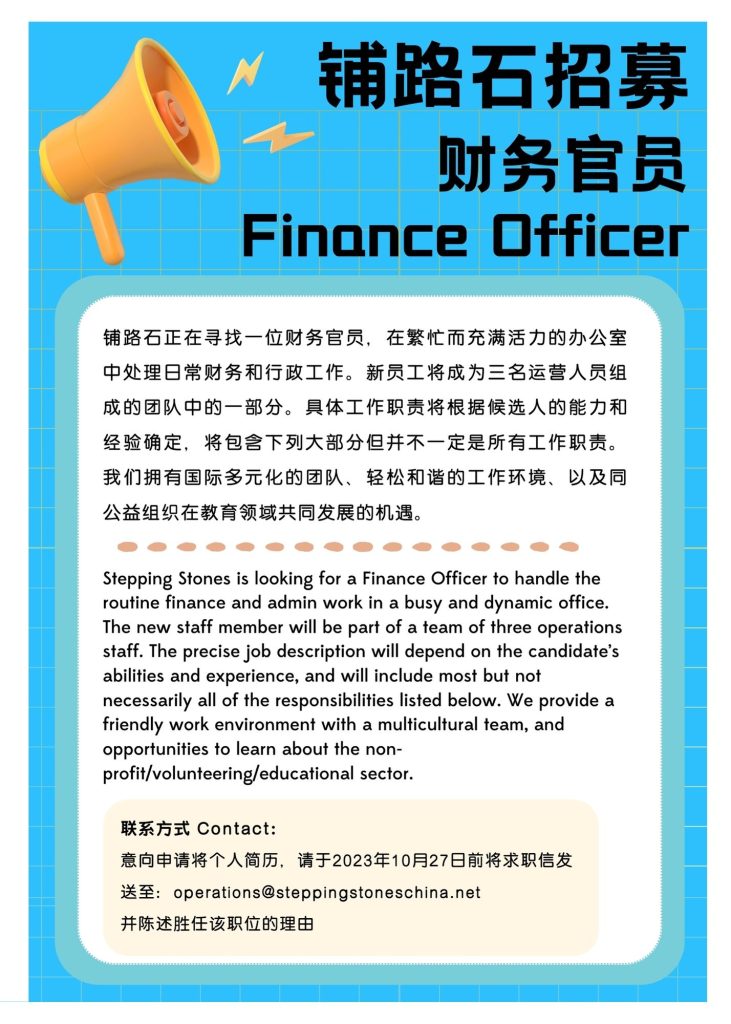 Responsibilities:
1. Finance & HR
Prepare payroll, handle salary payments, social security payments, expenses reimbursement & payments to suppliers.
Cash management, banking, prepare finance reports, manage the hiring process, and helping with the new staff and interns' finance orientation.
Assist Operations Director with annual audits and annual returns and coordinate sales of merchandise, track merchandise inventory.
Issue receipts, donation certificates, and thank-you letters.
2. Legal & Admin
Handle office purchasing and printing jobs, e.g. banners, flyers, bags, t-shirts, other merchandise.
Help Operations Director to manage Shanghai Board of Directors.
Assist in communications with Stepping Stones' government partners in Shanghai and assist with registration and maintenance of Shanghai entities (and on-going reporting needs).
Work with IT consultant to maintain office IT and work with the staff team to maintain a safe and tidy office environment.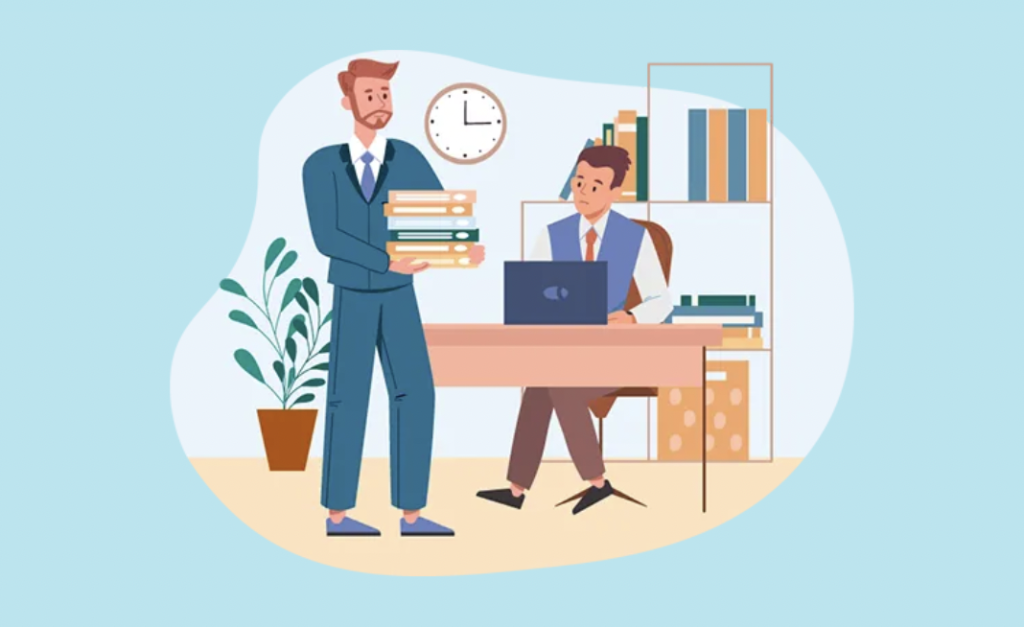 Minimum Qualifications:
University-level education in a finance-related major, preferably with some relevant work experience.
Native Chinese, with good English skills.
Committed to the goals of Stepping Stones, interested in volunteerism and the non-profit sector.
Smart, self-motivated, quick to learn, well-organised and with a positive attitude.
Capable of multi-tasking and prioritizing.
I.T. competent.
Able to provide references from university professor/current employer to prove trustworthiness with confidential information.
Other Requirements:
Commitment of at least one year, with the potential to extend the term of employment upon mutual agreement.
Occasional weekend and evening work may be required. Where overtime is worked, staff are encouraged to take time off in lieu.  
Stepping Stones is unable to provide work permits, visas or accommodation, so candidates need to have the right to reside in Shanghai and to be able to organise their own accommodation.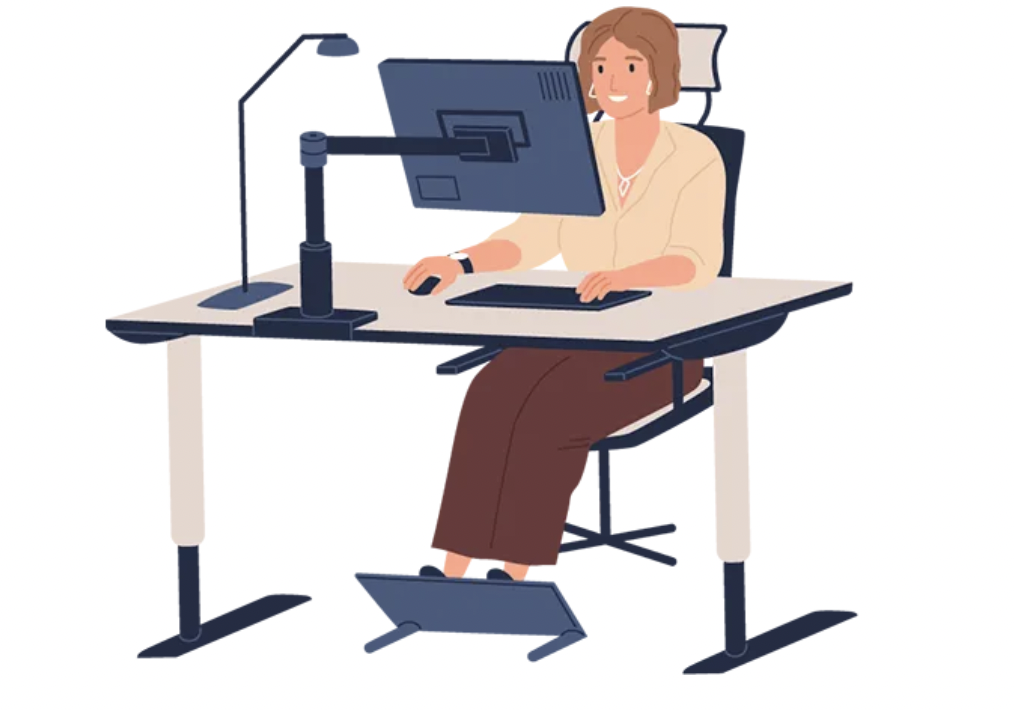 Remuneration:
Remuneration will be at local market levels in the non-profit sector and take into consideration the skills and experience of the successful applicant. Social welfare benefits will be provided. Stepping Stones is unable to cover relocation costs.
Start Date:
As soon as possible, and by November 2023.
Work Location:
2nd floor, no. 75, Le Shan road, Xuhui District, Shanghai.