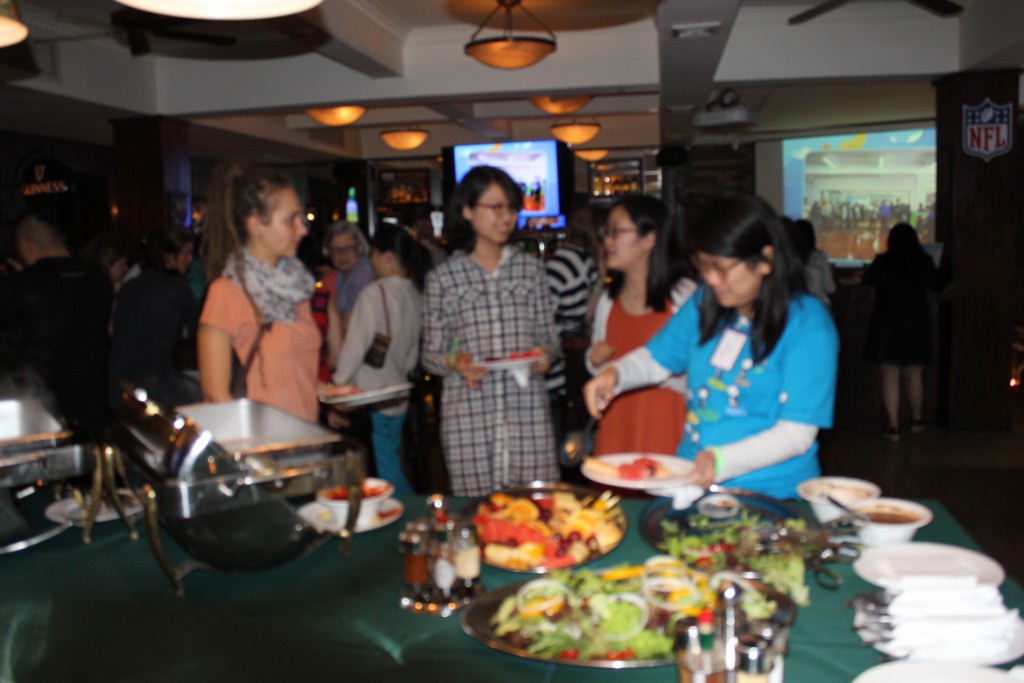 Stepping Stones wouldn't be able to accomplish its mission and make an impact, without our committed volunteers. What a better way to say thank you than hosting a party especially for our volunteers?
On Tuesday, 19th of May Stepping Stones staff and volunteers gathered together at Big Bamboo for the 2015 Spring Volunteers Appreciation Party. Staff and interns received their guests, handing out name tags, raffle tickets and buffet bracelets to get the night started.
Big Bamboo was soon full of our guests. The relaxed atmosphere encouraged casual chit-chat with volunteers sharing their Stepping Stones volunteering experience with each other. New friends were made as everyone ate and drank throughout the evening, enjoying the unlimited free buffet of food.
The founder of Stepping Stones, Corinne Hua, took the opportunity to inform all the volunteers about Stepping Stones' actions and achievements during the semester and thank everyone for their contribution. Corinne also gave special goodbyes to some of the long-term volunteers who are unfortunately leaving China shortly. Soon after her speech, the draw for raffle winners took place, with many lucky volunteers taking home so great gifts.
Everyone left the party satisfied and ready to continue their important work with Stepping Stones! We would like to thank Big Bamboo, all our wonderful sponsors, and our volunteers for always supporting us and creating an unforgettable night.
Thanks to all those volunteers who were able to make it out this Spring! Keep up the awesome work!