Have you ever wished your child could try out a Stepping Stones English class? Would you like to receive a unique learning experience for your child at the same time as donating to Stepping Stones? Here's your chance!
During the week of 1st to 5th February, some of Stepping Stones' most experienced teachers and staff are each donating five online Story Time lessons (30 minutes per lesson, one lesson per day) to the whole Stepping Stones community. Over five days, our teachers will read 5 carefully chosen English reading books to your children. (Book list provided by Story Land.) Reading books together increases children's confidence and fluency, as well as their reading ability.
In return for just 500 yuan, your child can attend five high-quality story-reading lessons in a small group of only 4-6 students during Stepping Stones' winter camp.
Children between the ages of 6 to 8
1st – 5th February
Class 1: 10am-10:30am
Class 2: 4pm-4:30pm
(If these two times are not convenient, please state your available times in the registration form.)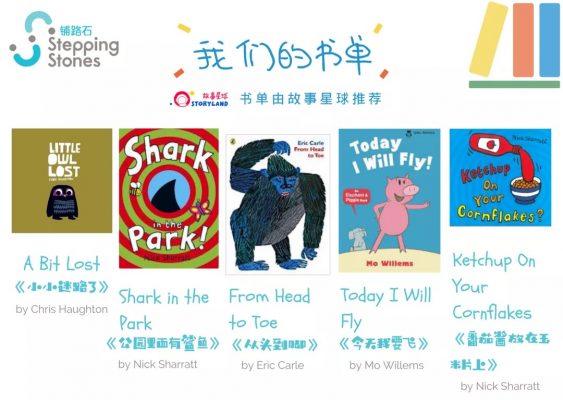 Scan the QR code to register: spaces are very limited, and it's first come first served.