Like its predecessor, 2021 was certainly an unparalleled year for us. Our team and our volunteers are nothing if not resilient, and during the second year of the COVID-19 pandemic, as during many other challenging circumstances, we met adversity with perseverance, purpose, and innovation. While many of our teaching sites remained closed and our volunteers unable to travel to many of our partner schools in rural China, we diversified our curricula, opened new sites, and launched new programs.
In 2021, more than 670 Stepping Stones' volunteers and teachers delivered more than 7,750 lessons to around 5,880 disadvantaged students in China, most of them through the internet. We also supplied professional training and follow-up support to 7 English teachers teaching in a migrant school in Shanghai. Compared with 2020, we are pleased to report that we have significantly increased our number of beneficiaries, enabling them to acquire knowledge and make more progress in English or digital skills. Thanks to the commitment and resilience of our volunteers and sponsors, our students received on average more than 15 lessons each over the course of the year.
---
Online English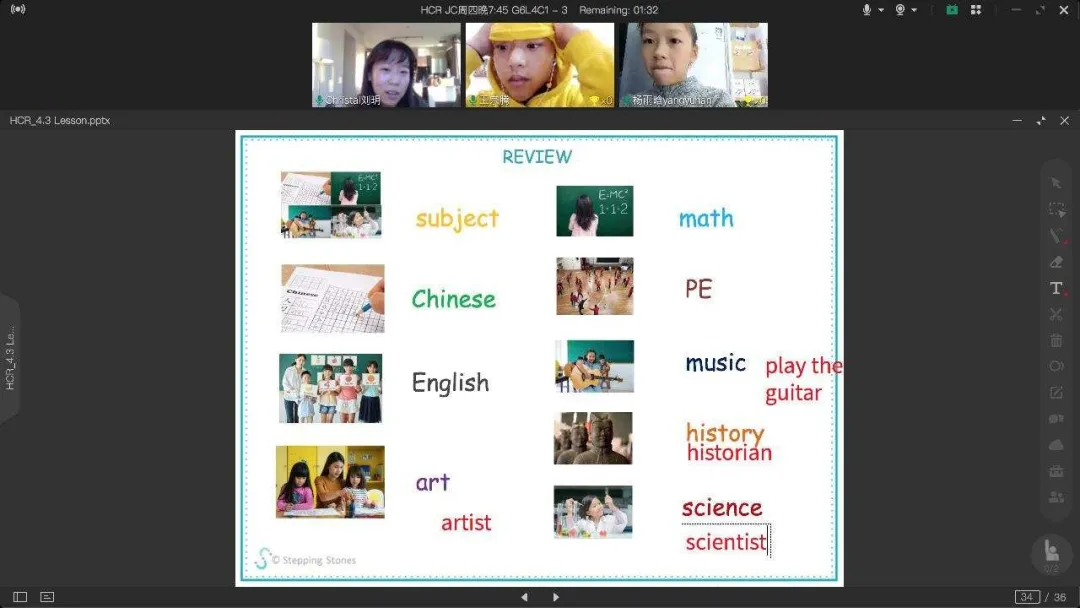 ---
As was the case in 2020, our online programs experienced a significant increase in 2021. We scaled up our School Videolink Program from 15 to 20 rural schools, providing lessons to more than 1,890 students located in Anhui, Fujian, Henan, Yunnan, Jiangxi, Guangxi or Guizhou province. At the same time, our Home Classroom Program – which consist of volunteers teaching online to 5-8 students located in their own homes – continued to reach more than 1,500 students across China. In total, more than 3,400 students joined one of our online English programs in 2021, and our volunteers delivered an impressive total of 4,180 online lessons.
To improve our lesson delivery, we started using ClassIn, a well-designed online platform specialized on setting up virtual classroom.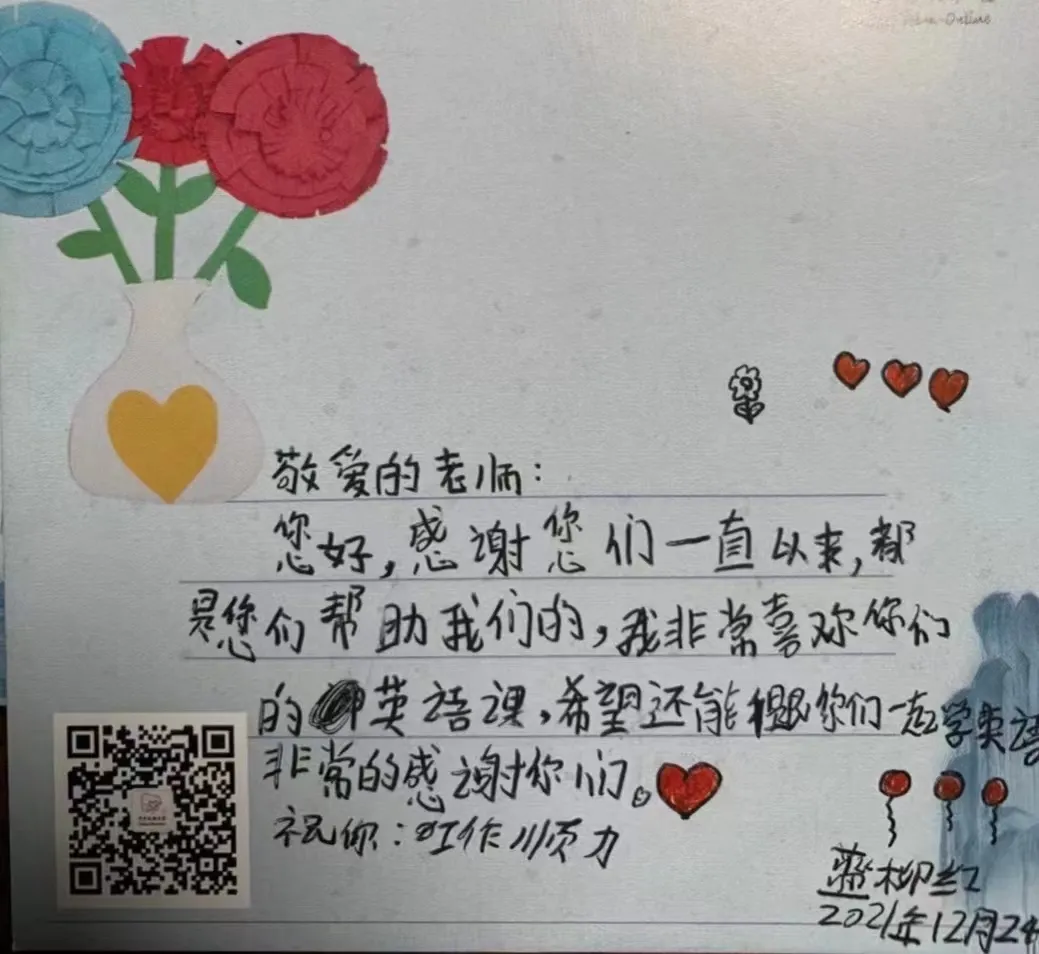 "The students looked forward to having weekly school videolink class. Their oral English have been greatly improved after one semester. "

Ms Lin from Xiaokeng Primary School
"It was such a pleasure working with Stepping Stones HCR team. "

Volunteer Emily Liu
"I find English interesting, and it's very helpful to my study. Thanks to my English learning experiences in Grade Five and Six, I found English not so difficult now that I've entered junior high school. I like Teacher Peter very much! He taught us so much knowledge and brought us happiness!"

A student from Yunnan
---
Shanghai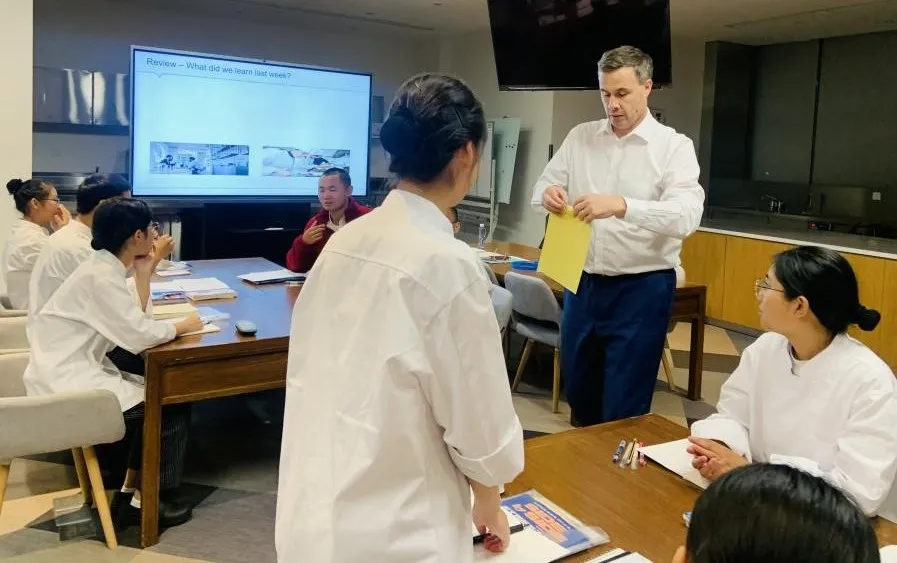 Similarly to our online programs, our "offline" English Teaching Program in Shanghai increased in scope and scale in 2021. Our volunteers delivered 2,149 English lessons to 1,358 disadvantaged children at 22 project sites in Shanghai. While we continued to increase our interventions in community centers, we were finally able to resume two of our long-term migrant school programs. We were also pleased to continue our collaborations with Shanghai Qingcongquan Training Centre for children with special needs and with Shanghai Young Bakers and Shanghai K Foundation to provide vocational oral English courses to adults and youth. One of the highlights of 2021 is to have expand the reach of our programs to serve preschool children in three kindergartens. 
"Our teachers and children like and respect the volunteers from Stepping Stones very much. Stepping Stones is awesome!"

Principle Wang from Luling Kindergarten
"I learnt a lot of things myself about teaching and communication through volunteer work. "

Volunteer Emma Zhang
---
Rural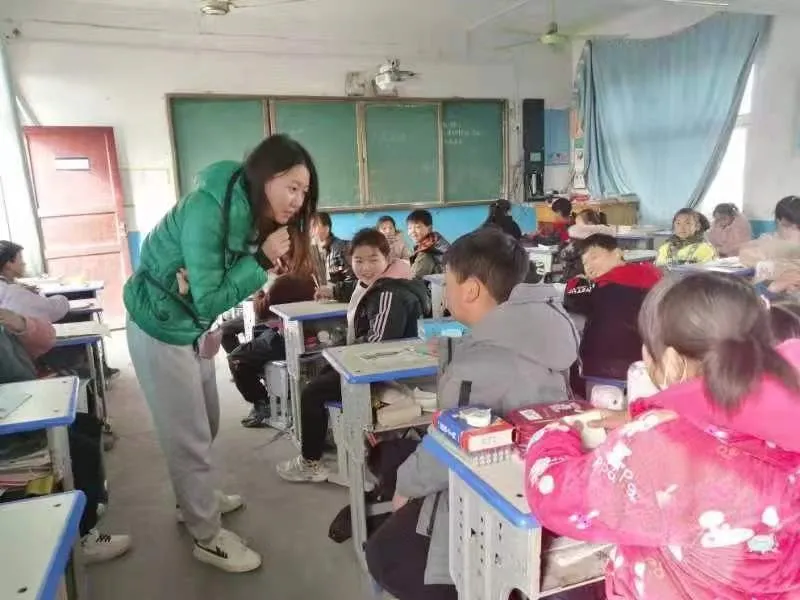 Our plans to send volunteers to teach in rural areas have been severely impacted by the pandemic, with many programs or projects canceled or postponed. Despite the travel restrictions, we were able to send 7 individual volunteers to 4 rural teaching sites in Henan, Anhui and Fujian and they taught 332 English classes to 638 students who welcomed our creative teaching methods.
---
Summer Camp
After being forced to cancel our summer camp in 2020, we were fortunate to partner again with the Hua Cao Town Youth League to run the "Loving Summer Camps" in 2021 to provide daily fun and educational activities to more than 100 students in Shanghai. With the purpose of helping them to spend a safe, happy and meaningful holiday, our volunteers and trainers prepared lots of wonderful and cultural courses such as English, digital literacy, rubik cube, drama, arts and crafts, dance, music, geography, life skills and martial arts.
"Although it was only a few weeks of volunteering, I have spent a joyful and fulfilling time at summer camp. Diversified course curriculum has allowed me to learn tons of interesting knowledge with students. It also gave me an opportunity to made a lot of new volunteering friends."

Volunteer Yujuan Mo
"It was fun taking care of the students at summer camp. Listening to their words and watching them play simple and interesting games made me feel like returning to my childhood. The experience also cultivated my patience and responsibility. "

Volunteer Yanghong Song
---
Digital Literacy
Considering all the challenges we faced throughout the year, such as the suspension of some of our offline programs in schools and centers, our Digital Literacy program has remained very active in 2021. We continued to provide offline and online digital literacy lessons at an increased number of community centers in Shanghai and through the internet, while enhancing our efforts to improve our curriculum and teaching resources, (e.g., developing educational videos) and developing new partnerships to support primary and middle school students, as well as vocational school students.
Thanks to the support of Transparent Fish Fund and The Ping and Amy Chao Family Foundation, L'Oréal and PwC, our teachers and volunteers were able to teach 780 lessons to more than 1080 students at 18 teaching sites.
"I enjoy the experience of being a volunteer very much. Sharing my knowledge with students and teaching them new skills is very fulfulling, and it also gives me a sense of achievement to watch their gradual growth in information technology."

Volunteer Michael Zhou
---
Teacher Training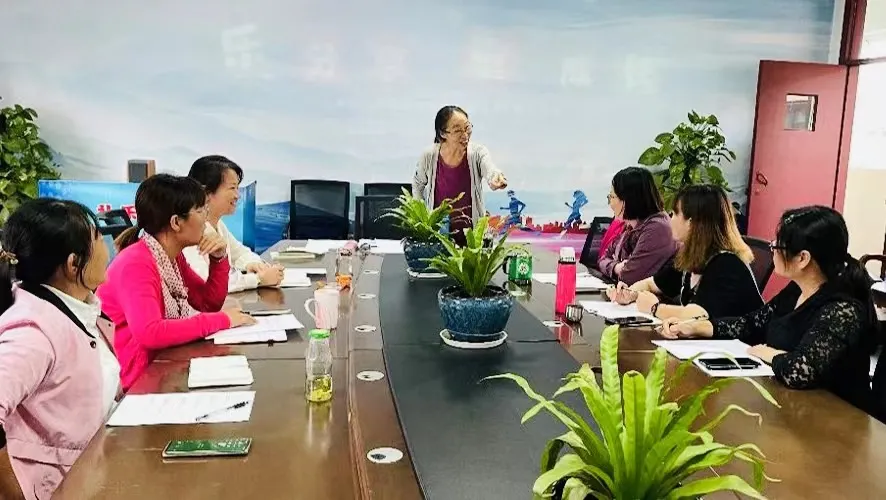 In 2021, with the support of Jiaqi Foundation, we were able to proceed with our plan to provide training to 7 teachers from Taoyuan Migrant School in Shanghai. The program included eight training sessions focusing, for example, on lesson planning, how to improve students' fluency/reading/writing skills, how to teach grammar in a more interactive way, and on how to use games and songs to increase engagement and student excitement while learning English.
---
Resources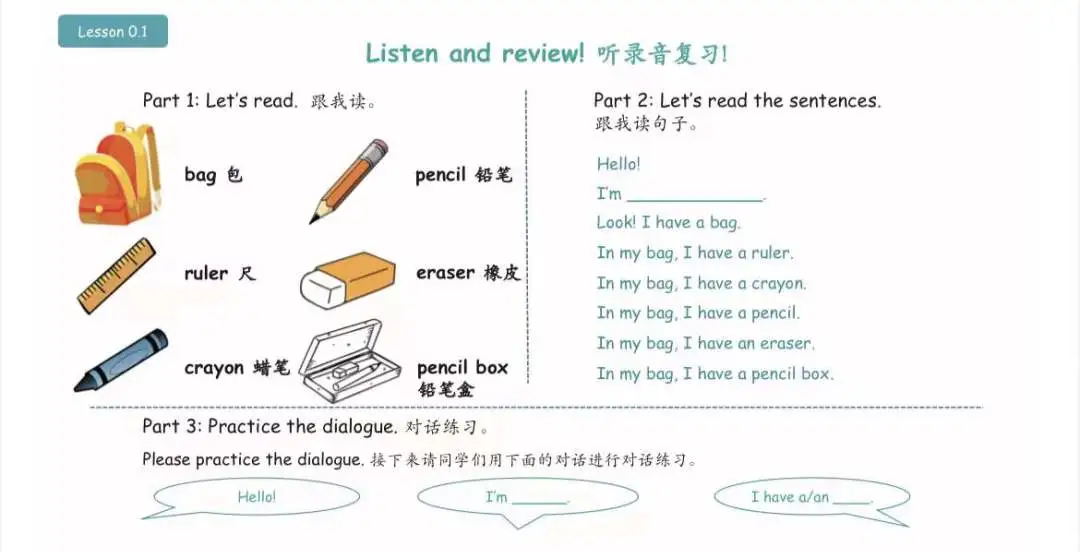 Along with expanding our programs, we have also continued in 2021 to review, update and improve our teaching materials to ensure they stay relevant and practical. Our curriculum development team developed or updated more than 380 PPT lessons, created about 100 teaching video clips, and developed hundreds of worksheets. Our team also created new courses for our English programs, such as phonics, drama, movie dubbing and story-telling and English songs.
"I'm very happy to have the opportunity to volunteer in Teaching and Curriculum Development team of Stepping Stones. In particular, I see that my coworkers in the team have spent a lot of time developing English courses for competence education based on children's interests. I also enjoy the opportunity to help with developing some teaching materials for reading courses. I hope the children will like our new courses."

Volunteer Yihuai Cai
---
It goes without saying that none of this would be possible without the efforts and dedication of all of our volunteers, donors and other supporters, and this is even more true in these difficult and exceptional times.
As the Spring Festival approaches, we sincerely thank all of you, and wish everyone good health, good luck and much happiness! We look forward to working with you in the Year of the Tiger!