On July 10th, Volunteers from Target spent a wonderful afternoon with the kids at Stepping Stones' summer camp at Hongqiao International Logistics Centre in Minhang District, Shanghai.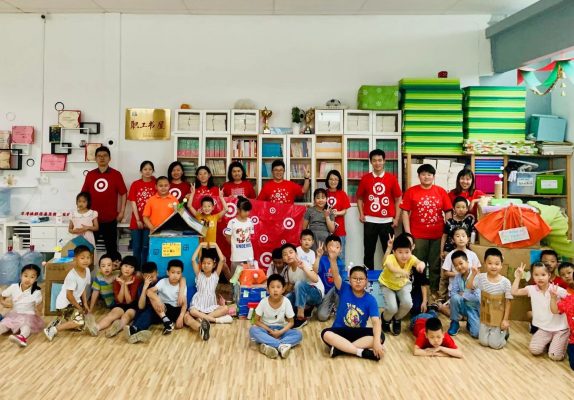 Crafting is always one of the favourite activities of our summer camp students. On the day of the crafts lesson, volunteers from Target divided into five groups. In each group, the children used card boxes, scrap paper, other recycled materials, crayons, color pens, and pencils to create their dream houses, together, with the volunteers.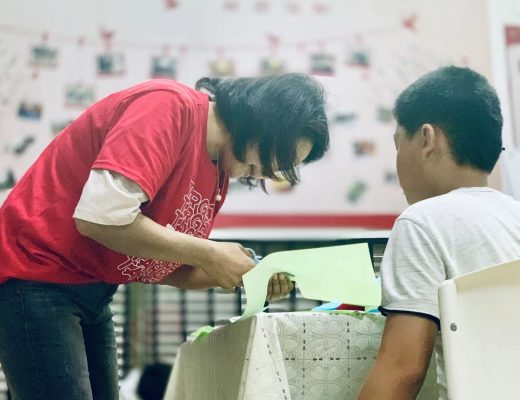 The volunteers encouraged the children to use their imagination for their ideal houses. Then, based on their sketches, volunteers helped the kids to realize their final designs. The finished houses were extremely creative. Some houses have swimming pools and ponds, and inside the ponds, there are beautiful lotuses and frogs. Some kids even decorated their chimneys with ping pong balls to replicate the smoke.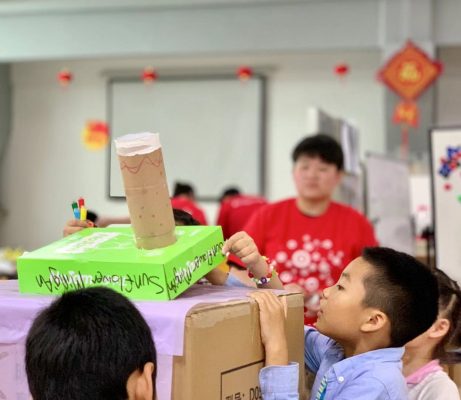 The lesson was great fun, and volunteers and children alike had a wonderful time.
This is just the latest example of Target and Stepping Stones' successful collaboration. Target Foundation is one of Stepping Stones' longest-term donors. Since 2012, Target Foundation has been donating US$20,000 – 25,000 per year to support Stepping Stones' volunteer training program, as well as doing 2-3 volunteering activities with Stepping Stones each year. Target Foundation contributes similarly to many other educational NGOs throughout the world, displaying a sustained and high-impact commitment to corporate social responsibility.
Since 2017, Stepping Stones has been contracted by the Huacao Youth League to run two full-time summer camps in July and August to help disadvantaged children have a safe, happy, and enriched summer, providing these children numerous activities and lessons, including English, Computer, Arts and Crafts, Drama, Environment, Dance, Life Skills, Martial Arts, board games, etc.