On the eve of Children's Day, the Stepping Stones launched the video link program in the Mangweng Primary School of Gengma County of Yunnan Province, with the support and assistance from Shanghai Shine Social Work Development Centre, Gengma County Bureau of Civil Affairs, Gengma County Bureau of Education, and Gengma Yijia Youth Affairs Social Work Service Centre.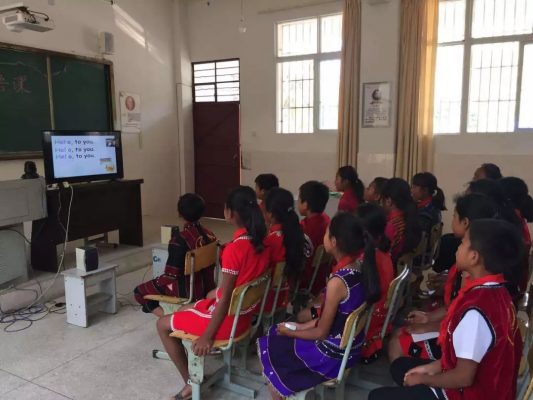 The staff from Stepping Stones set up the equipment in the school, and the training director of Stepping Stones Ross taught the first remote English class to local pupils with teaching materials designed exclusively for local children. It is also the first English class that local children have had in their life.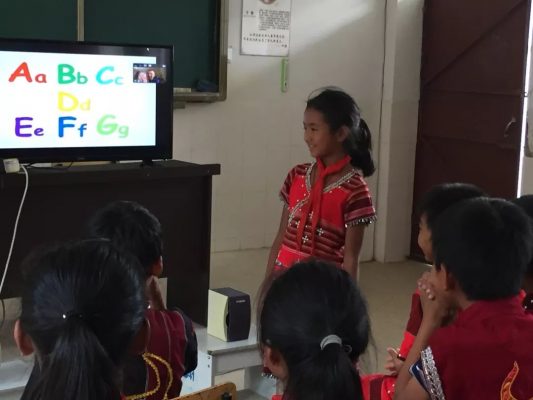 Setting off from Shanghai, our staff spent 12 hours to get to the school in the remote mountainous area.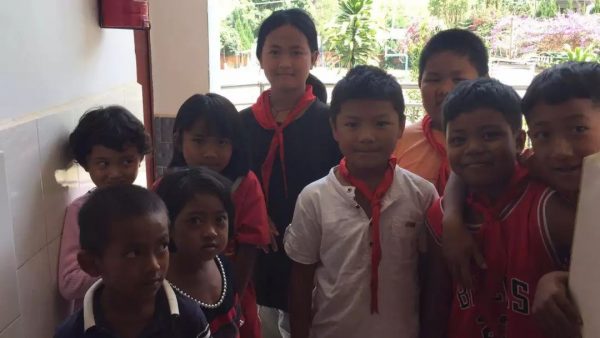 Located in the border area between China and Burma, though abundant in sugar cane and grapes, the county of southwestern China had been listed as a poor county until the April of 2019. Due to the terrible transportation, local farmers always find it difficult to deliver their sweet fruits to outside markets. For the same reason, local children have also been isolated by the mountains and have been keen to communicate with people.
Therefore, it is very impressive when our staff saw the children wearing their traditional ethnic costumes to celebrate the launch of their English class.
It is even more surprised when those children came up after the class to our staff, who were leaving for another teaching point, and pleaded them not to go as they had prepared performances to treat those guests.
Different from our previous experiences, the children in Mangweng School have never been reluctant to speak to strangers. Despite nil English before, they were proactive in the class. They were keen to follow the teacher and practice. It was amazing to find how hard they were working: even during the gap of dancing performances, they were repeating the English words and phrases they just learnt.
"It is really impressive," Sherry Jia, the Programme Manager of Stepping Stones who had visited a number of remote rural schools and met thousands of rural children, said it made her feel "emotional".
"Children in that area rarely receive information from outside and have little chance to communicate with people from outside. When strangers come, they would be very welcoming and hospitable. They are keen to communicate with you, because it is like you are opening a window to the outside world for them. " She said.
From September 2019, the Video Link programme of Stepping Stones will formally open in the Mangweng Primary School. Children of the school will have two English Classes per week. We hope the class will open a window to the future for those children.