Time flies, and we are already past the mid-year point! We reviewed our programs at our mid-year team meeting, and have some encouraging updates to share with you!
Overall, we have exceeded most of our targets for the first half of 2019 – here are our program numbers so far: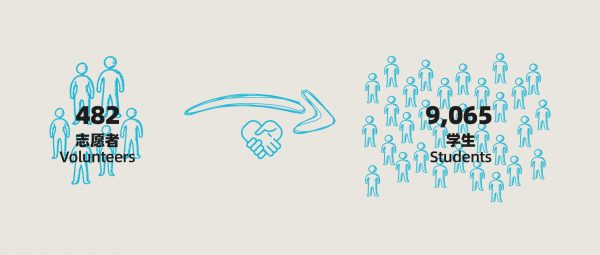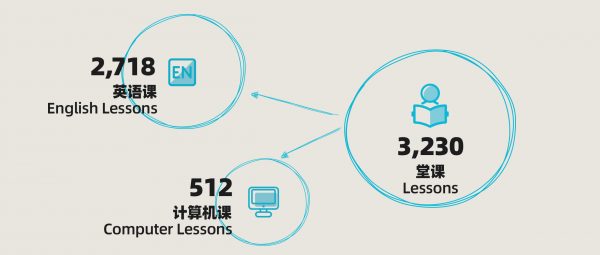 We organized 482 volunteers to teach 3,230 classes, including 2,718 English classes and 512 computer classes, for 9,065 students in our teaching sites of Shanghai and other rural area across China. We also trained 55 English teachers in Shanghai migrant children schools and other rural schools.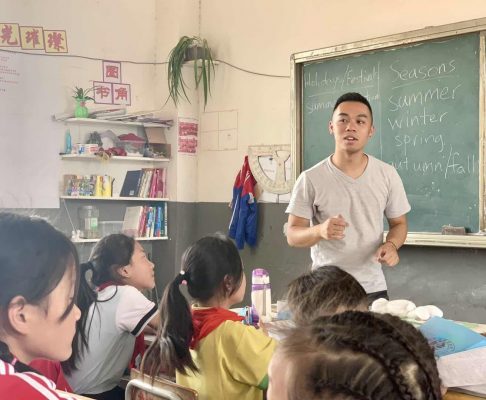 Major Programs & Progress
Over the past Spring semester, the Shanghai English Teaching program has reached 25 teaching sites. With 248 volunteers involved, we taught 3,004 students and 1,775 lessons in total.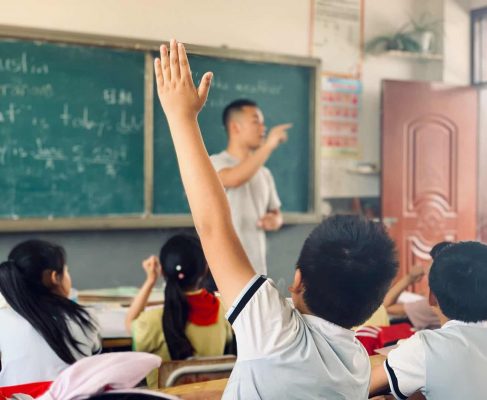 Ross Pitcairn, our former Training Director and Claire Ding, our Volunteer Training Manager, worked hard to update our curriculum and teaching materials, completing a full set of new lesson plans for our weekend and summer programs, as well as introducing progress check tests. All those improvements will make our classes more effective and active in the future.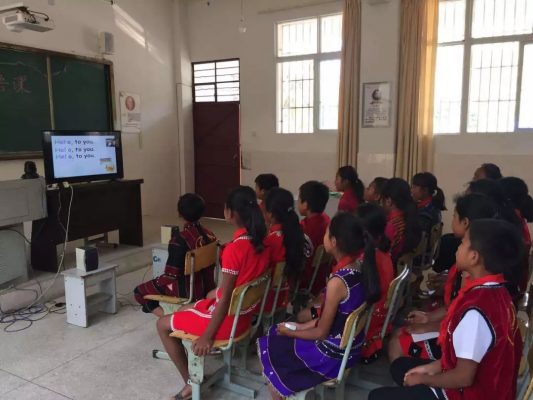 We stepped further into rural China. In June, our Program Manager Sherry Jia visited a remote village in Gengma County, Yunnan Province, where we will establish a new Videolink site next term, bringing English classes to the children in local primary school for the first time in their life. The welcome we received was overwhelming, and we are now looking for funding to allow us to extend the Videolink program to more schools in the area.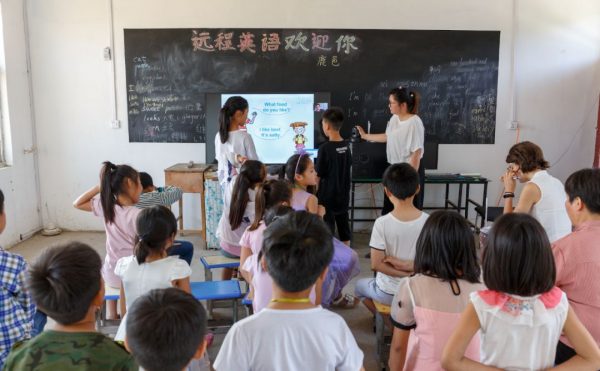 Currently we have eight Videolink teaching sites covering over 1,000 migrant children and rural children, and the program is still growing. Before leaving Shanghai, Ross completed the full set of PPT lesson plans for the program, as well as overhauling the training materials, half a year ahead of the schedule!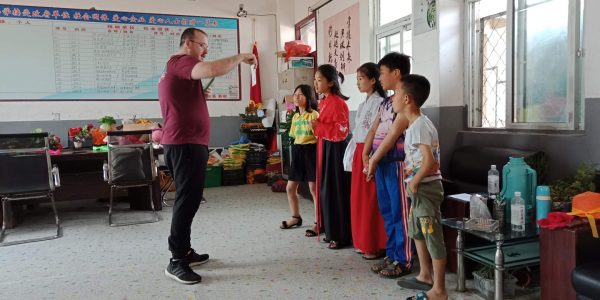 On top of that, our volunteers continued to go into the countryside in person to teach English classes for local left-behind children. Despite all the difficulties including language barriers, our volunteers were always touched by children' smiles and their excitement for contact with the external world.
Our rural group volunteer tours also broke new records. In the first half of 2019, we have already led over 100 volunteers from partner schools and companies to rural teaching sites and taught more than 600 English classes to almost 3,000 rural students.
In June, our Teacher Trainer Desi Nieto completed the third full year of our English Teacher Training Program in Shanghai, providing training to teachers at 9 schools for migrant children. 28 new teachers received training, and we continued to support 14 champion teachers selected from the previous trainings. 13 English teachers in rural Anhui were also trained through the internet. With continuous improvement in our training methods, our training was proved again to be very welcomed and well received. Teachers reported greater confidence in their English skills, and that they were using more English in their classes. This will potentially benefit over 5,500 students in total!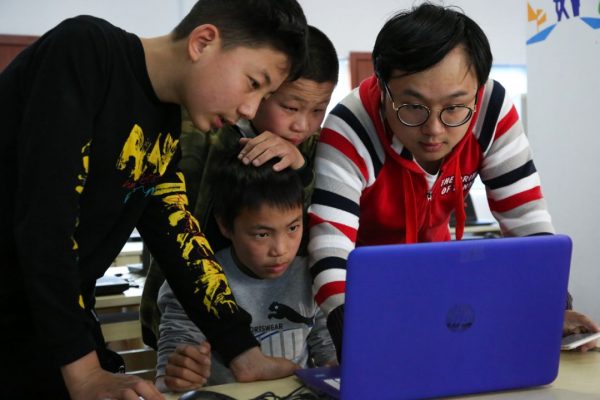 Good news also came from the Stepping Up program. More than 400 students have benefited from our new programin Jiaxing in the last six months, learning basic computer and life skills and becoming more able to connect and explore the world through the internet in safety.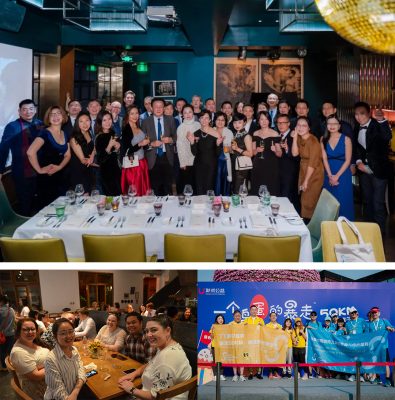 Of course, we not only work; we also have fun. Walkathon, fundraising dinner, volunteers appreciation party … we, with hundreds of tireless volunteers and generous donors, experienced the joy of working hard to overcome challenges together.
In the latter half of 2019, let us continue to walk forward together!